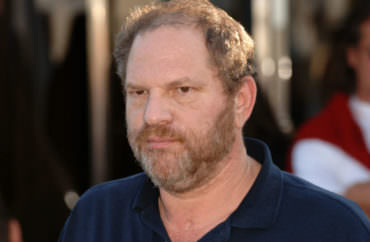 In the wake of numerous allegations of sexual assault against movie producer Harvey Weinstein, Rutgers University will not return a $100,000 donation made last April from the H. Weinstein Family Foundation
The Daily Targum reports the donation is "part of a campaign to raise $3 million for the Gloria Steinem Chair in Media, Culture and Feminist Studies," which — ironically — benefits the Department of Women's and Gender Studies and "addresses the intersection of feminist studies and media culture."
The university's defense for keeping the cash comes amid Rutgers' dating/domestic violence awareness-raising "Turn the Campus Purple" week, and shortly after Rutgers President Robert L. Barchi stated the school remains committed to "protecting students from sexual violence, discrimination and harassment" following Secretary of Education Betsy DeVos's rollback of Obama administration Title IX guidelines.
Director of University News and Media Relations Dory Devlin said that while the Weinstein allegations are "appalling and indefensible," there remains work to be done to "advance women's equality" and the Weinstein donation "will help those efforts."
"I do think that all of this calls attention to the need for more women in leadership and media, and far more feminists in leadership across all arenas, and for education about the inequality and how abuse of power around gender inequality happens," [Director of the Institute for Women's Leadership Lisa] Hetfield said.

The money raised for the Gloria Steinem chair will be put toward the endowment of the chair, Hetfield said. Once the chair has an occupant there will be programs to address the underrepresentation of women's leadership and all of the issues around women, culture and media.

"The commitment (from the foundation) was made back in April, and the actual funds transferred in June," Hetfield said. "The money's here (and) already being put to use in the endowment."

There was a total of over 430 gifts contributed to the $3 million campaign, she said.

"We think devoting these funds to advance women's equality is a better use of the dollars than returning the donation to Harvey Weinstein and the H. Weinstein Family Foundation," Devlin said.
Unlike Rutgers, the Targum notes the University of Southern California thumbed its nose at a much larger Weinstein donation: $5 million.
MORE: Distributor of campus rape documentary paid sexual-harassment hush money for decades
MORE: For Black Lives Matter activists at Rutgers, waiting in line is tool of oppression
IMAGE: Featureflash Photo Agency/Shutterstock
Like The College Fix on Facebook / Follow us on Twitter