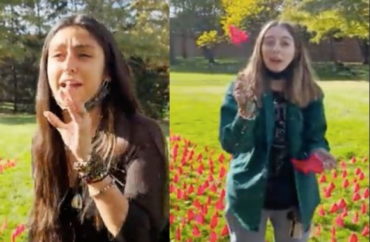 In two recent incidents, leftist students at Saint Louis University have targeted campus conservative groups.
The first involves the receipt of a letter addressed to SLU College Republicans President Nicholas Baker from William Bowey, SLU assistant director of the office of student responsibility and community standards.
Bowey was concerned that the CRs posted a video to their Instagram page featuring Matt Walsh of The Daily Wire in which he asks (liberal) students "to define what a woman is."
In the vid, Walsh "poke[s] fun at the leftist group 'SLU Sluts' who argued that 'not all women have a uterus' and 'not all people with uteruses are women,'" The New Guard  reports.
In his letter, Bowey (left) says the video "may involve violations" of the Student Code of Conduct, specifically "Behavior that fails to uphold the University's mission, values, objectives and responsibilities; behavior that fails to model good citizenship."
He requests an "individual hearing" with Baker and warns him "If you fail to schedule or attend this meeting, the allegations will be resolved without your input."
"We are very disappointed that SLU is pursuing charges against us for refusing to perpetuate left-wing gender theory," Baker told The New Guard.
Baker said that SLU Sluts had been "making threats" against the College Republicans and planned "to 'call us out in class' for our pro-life values." He added: "But somehow we're the ones on trial for simply asking them to define their terms."
Indeed, the SLU Sluts Linktree page used to have a section (below) titled "Report Grievances With SLUCRS," but has since removed it.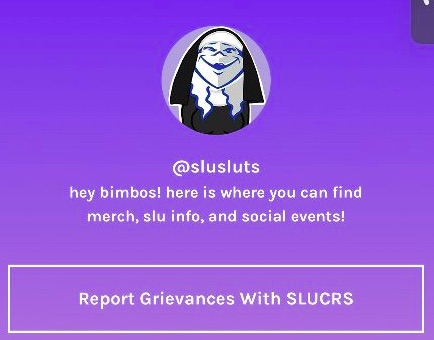 In the second incident, the SLU chapter of Students for Life had put up a display as part of the Cemetery of the Innocents project — which "honor[s] the lives of children who were murdered through abortion." SLU's effort involved tiny flags in the shape of a cross (Saint Louis U. is a Jesuit institution).
ALERT: Check out our new Campus Cancel Culture Database!
But two (and we want to be fair, here) what-appear-to-be female-identifying students were caught on video trampling on, and pulling out, many of the flags.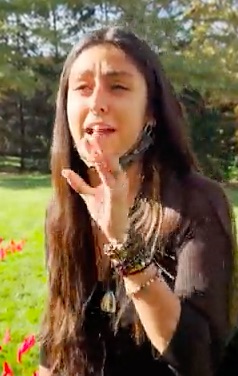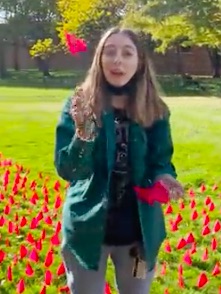 One of the seeming females tells the individual recording that he has "no right to tell women what to do with their bodies or trying to shame them, and make them feel guilty about their decisions …" She adds "You can go to hell."
The second apparent female freely gives her name as "Olivia (unintelligible)," and tells the camera person "You're a little bitch. That's why you put all this up. Because you don't have a right to an opinion."
After kicking through the field of flags (and yanking a few out of the ground), first activist says "Why can't you just leave women alone?"
WOW: Feminists at @SLU_Official were caught on camera destroying a conservative group's pro-life memorial.

"…you have no right to have an opinion!" #tolerance pic.twitter.com/pZbjMqZgaP

— YAF (@yaf) November 8, 2021
A nearby (male) student confronts the second display destroyer about her actions, whereupon she asks him how he thinks a woman who had had an abortion would feel passing by the display. Her fellow vandal mockingly responds to the man "The people who were aborted … OK. Yeah, yeah, yeah … OK."
MORE: Vandals ransack conservative group's pro-life display at U. Texas-Austin
IMAGES: Linkedin.com; The New Guard screencap; Twitter screencaps
Like The College Fix on Facebook / Follow us on Twitter