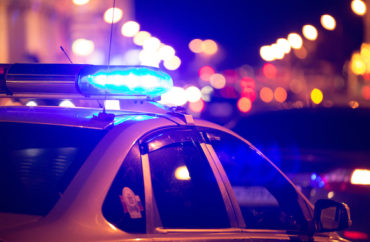 School won't give any information on alleged criminal
Salisbury University, a public university on the Eastern Shore of Maryland, says it has identified a suspect in connection with several recent racist graffiti incidents on the school's campus, though neither school officials nor law enforcement are offering any information on the suspect.
The campus has been in turmoil in recent days after the discovery of multiple racist graffiti messages found in several buildings this week. Those vandalisms followed several others that were discovered in October and November of last year.
The school revealed this week that four law enforcement agencies, including the FBI, have been participating in an ongoing investigation related to the graffiti. On Friday afternoon, school spokesman Jason Rhodes announced via email that authorities had identified a possible perpetrator of the vandalism.
"The Salisbury University Police Department, working with the FBI, has identified a suspect in the racist and threatening vandalism recently discovered on campus," Rhodes said in an announcement.
"The matter has been referred to the Wicomico County State's Attorney's Office for appropriate charges and prosecution. The suspect is not believed to have an immediate connection to the campus," he added.
Asked for information on the suspect, Rhodes told The College Fix via email that the university "cannot comment further on the case at this time" due to the pending charges lodged against the suspect. The spokesman would not confirm if the alleged perpetrator was suspected of both the October-November graffiti incidents and the ones that took place this week.
"Any further updates likely will come from the Wicomico County State's Attorney's Office," he added.
Officials at the state attorney's office declined to comment on the suspect as well, citing the ongoing nature of the case.
Rhodes in his email noted that the university has implemented several new measures in response to last year's graffiti incidents, including "a national search for a chief diversity officer; [a] campus climate survey to allow students, faculty and staff to share their experiences at SU and make suggestions for improvement; and quarterly town hall meetings with University administrators."
MORE: Four law enforcement agencies are investigating racist graffiti on university campus
IMAGE: ArtOlympic / Shutterstock.com
Like The College Fix on Facebook / Follow us on Twitter