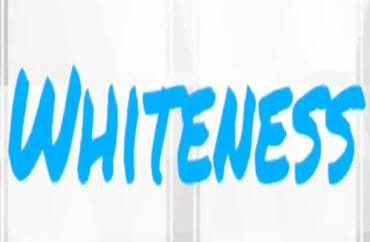 UPDATED
Event intended to help participants 'more clearly see the often invisible white racial waters'
A private university in San Francisco known as a place that trains healers and social justice warriors recently held a workshop designed to "make whiteness more conscious, visible, and tangible" to its participants, an event meant to "deepen and enliven anti-racist praxis."
The California Institute of Integral Studies, which offers a doctor of philosophy in transformative studies, hosted its "Making Whiteness Conscious" workshop at Namaste Hall on the school's Mission Campus.
The two-hour seminar was led by Zara Zimbardo, an instructor at the institute's School of Consciousness and Transformation and its Masters of Fine Arts Programs.
"The system of racial privilege is often unconscious for white people," the event listing reads. "This workshop engages multiple processes that make whiteness more conscious, visible, tangible and a site of critical inquiry for knowledge and change."
"In this time when the rise of white supremacy is hypervisible, what is critical to turn towards that may reside in the shadows of collective understanding?" the description continues.
One of the the workshop's stated goals was to engage in "tools of somatic awareness."
To that end, participants took part in "theatre of the oppressed" exercises, as well as "individual and group reflection, discussion, and brief didactic introduction of frameworks," according to the online description.
At the end of the workshop, participants were expected to have a better understanding of "white racial identity," and how to "cultivate racial justice orientation," it adds.
The university did not respond to repeated requests from The College Fix seeking to clarify these concepts.
Reached by phone, Zimbardo told The Fix that she would be willing to discuss the workshop if she would be permitted to view the final draft of the article before this reporter submitted it to his editors. When told that this was not possible, Zimbardo subsequently ceased communication with The Fix.
Zimbardo's profile on the institute's website states that her work "is influenced by frameworks of critical pedagogy, postcolonial studies, feminist praxis and popular education that seek to make forms of shared knowledge and experience more conscious."
Last semester, the institute hosted an event titled "Whiteness, Spirituality, and Social Change," which was meant to instruct "white people into a deeper understanding of their personal relationship to race, white privilege, and systemic racism."
This semester the school also offered a "highly interactive 8-week class for white-identified people" that examined "what it means to be white" with the goal of "unpack[ing] the stories that inform whiteness and explore how we embody them in our lives."
"We believe that white people coming together to build trust, share stories, and be real in regards to our whiteness is an essential first step in the long journey to collective healing and liberation," the event read.
UPDATE: Following publication of this article, Zara Zimbardo contacted The College Fix to state that she had failed to respond to the reporter's requests due to a family emergency. "[T]he silence on my end was not related to" The Fix's refusing to let her see a draft of this article, Zimbardo said.
MORE: In white privilege discussion group, white students can't ask black students questions
MORE: Controversial 'Problem of Whiteness' course reintroduced at UW-Madison
IMAGE: YouTube
Like The College Fix on Facebook / Follow us on Twitter