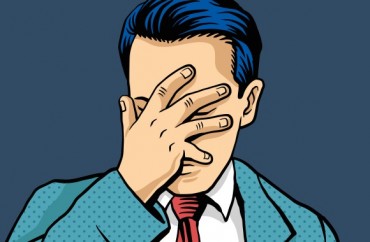 Saying "God bless you" after someone sneezes is listed as a microaggression on a lengthy "anti-oppression" guide posted online by Simmons College.
"This guide is intended to provide some general information about anti-oppression, diversity, and inclusion as well as information and resources for the social justice issues key to the Simmons College community," it states, adding "this guide is by no means exhaustive."
Yet it includes hyperlinks to more than 100 resources, such as articles and videos, and boasts eight different subsections: anti-oppression, anti-racism, anti-transmisia, anti-ableism, anti-Islamomisia, anti-sanism, anti-queermisia and social justice zines.
The guide's authors explain that they replaced the typical suffix "phobia," such as Islamophobia, with the term "misia," because the term "phobia" is offensive to people with phobias.
"So when we use terms like 'homophobia,' we are equating bigotry with a mental health disorder," the guide states. "Misia (pronounced 'miz-eeya') comes from the Greek word for hate or hatred."
The guide appears on the private, Boston university's library website. It was last updated March 12, according to a time stamp on it.
As for the "God Bless You" microaggression, it is found under the anti-Islamomisia section, under a subsection titled "Six Categories of Common Islamomisic Microaggressions."
"Assumption of One's Own Religious Identity as the Norm: Comments or behaviors that convey people's presumption that their religion is the standard and behaves accordingly (e.g., greeting someone 'Merry Christmas' or saying 'God bless you' after someone sneezes conveys one's perception that everyone is Christian or believes in God)," the guide states.
National Review writer Kat Timpf, who first reported on the guide, suggests this reasoning is plain silly.
"If anything, 'God bless you' could perhaps be said to be offensive to people who don't believe in a God of any kind, but honestly I don't think that's true, either. Why? Because I don't think it assumes anything; it's just a phrase," she wrote. "I don't think people actually think about it; it's just something that we grow up hearing and so start saying ourselves. It's really more of a reflex than a declaration of faith. Personally, I'm not religious, but I'd never for a second think to be offended at someone telling me 'God bless you' after I'd sneezed."
Click here to review the entire Simmons College guide. Tuition and fees at the university is listed at nearly $40,000 annually.
MORE: Georgia Tech publishes 2-page 'inclusivity checklist' for campus events
IMAGE: Shutterstock
Like The College Fix on Facebook / Follow us on Twitter