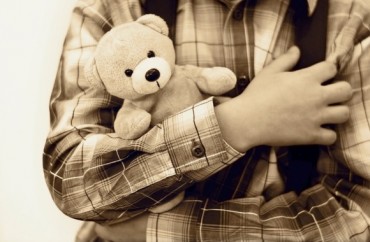 The PR announcement came out today: Columbia University has launched a new center to research failure and its role in learning, growth and success.
Based at the Ivy League university's prominent graduate school of education — which preps future teachers — the Education for Persistence and Innovation Center's goals are "to inspire people to persist and triumph over adversity; to help them channel frustration and use negative emotions constructively; to identify effective strategies for overcoming failure; and to learn how organizations can help employees fail successfully," according to a news release.
It's come to this: today's helicopter-parented, participation-trophy generation has been coddled so much it does not understand the value of failure and has to be taught it. The blame lies largely with parents.
It's no secret that most parents of millennials made it their top goal to shield their kids from any hurt, defeat, insult or disappointment. They put their kids on a pedestal and worshipped the ground they walked on: coddled them, defended them, fought their battles for them.
Now we see the results: a generation of crybullies who often flip out when they get anything less than an A, meltdown when they hear things with which they disagree, and in general think that life is a series of successes. When the inevitable failure comes, they don't know how to process it.
Don't just take my word for it:  "We're talking about students showing up in residential life offices distraught and inconsolable when they score less than an A-minus. Ending up in the counseling center after being rejected from a club. Students who are unable to ask for help when they need it, or so fearful of failing that they will avoid taking risks at all," according to Rachel Simmons, a facilitator for Smith College's "Failing Well" program, which helps students grapple with life's challenges.
Columbia and Smith colleges are not alone. Last fall, Princeton offered a class to freshmen called "The "Other 'F' Word — Success and Innovation's Sibling?" The F word, as you have probably guessed, is failure. In 2016, East Carolina University started an "adulting" program to help students who are terrified of failure.
University administrators everywhere are practically tripping over themselves to make their campuses a "safe space," worried the slightest challenge might send their student body into a tizzy.
The New York Times has also reported on programs at Stanford, Harvard, Princeton and the University of Pennsylvania that chronicle setbacks and stumbling blocks of successful alumni as a means of encouragement.
But at the end of the day, it should not be higher education's job to teach kids the value of failure. First and foremost, parents must instill in their children the harsh realities of life — let them fall and get back up themselves.
Rush Limbaugh noticed this parenting phenomenon on his show last week, commenting on his observation in pop culture examples that parents' lives seems controlled by their kids and everything that happens to them, good or bad. Parents lives' revolve around their children.
"If you raise kids like that, they would never grow up," Limbaugh noted, adding:
They would never learn anything. If you treat them like a baby pet for their entire life, that's what they're gonna end up being. (interruption) Snowflakes? Yeah. Okay. Maybe we're seeing… Yeah, that's what concerns me. We're seeing the manifestation. We're seeing 18-, 19-, 22-year-olds that are in college, and the administrators and the parents are letting them act that way — and the parents and the administrators are acting subservient to a bunch of five-year-old kids that are running around in 20-year-old bodies.

And you see this on television all the time now. Your snowflake example, that's exactly what I was thinking about where it leads. If you don't let 'em grow up, they're not gonna grow up — and if you don't let 'em grow up, they're gonna still be living with you when they're 35. And you're gonna end up making excuses for 'em. "Well, it's really hard out there, you know. It's tough! It's a lot tougher than when your mom and I were growing up." No, it's not. How are they ever gonna be able to provide for themselves and be self-sustainable if you don't let 'em learn how?
Exactly. And so now what do we see? Universities teaching kids about failure because their parents shielded them from it.
As a parent of two, there's a couple of go-to expressions I've used on my kids over the years. One is "life's not fair" and the other is "the world does not revolve around you." (P.S. My son is now a U.S. Marine).
As parents, we must teach our kids that hurdles in life are often the greatest teachers, and become the precursors to major successes. This shouldn't be something college kids have to take classes on.
MORE: There's a rehab for millennials struggling with 'failure to launch' syndrome
IMAGE: Shutterstock
Like The College Fix on Facebook / Follow us on Twitter