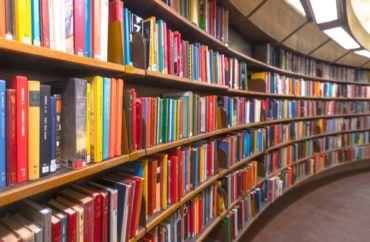 'Wokeness leaps to pigeonhole human beings into heroes and villains or victims and oppressors'
In 2015, one might have to look up the term "woke" in the Urban Dictionary to understand what it means. Today, it is ubiquitous.
Officially defined as "alert to injustice in society, especially racism," it's now often used to point out the folly of the left, and how progressives have become self-righteously indignant over just about everything as they make it their cause to eradicate perceived injustice.
The latter definition was used when a group of independent-minded scholars recently converged to discuss the consequences of "wokeness" and how it has not only denigrated the Western Civ curriculum but created a generation of misinformed and self-flagellating students.
"Wokeness thrives on ignorance,"said Mark Bauerlein, professor of English at Emory University and senior editor of First Things, during a panel discussion.
"It thrives on people who have not read many novels and poems. Wokeness depends upon a simplistic and sentimental understanding of human character. It leaps to pigeonhole human beings into heroes and villains or victims and oppressors. Their classification of dissenters is bluntly obtuse — racist, sexist, homophobic, nationalist … blah, blah, blah."
The panel, hosted Jan. 24 at Pepperdine University by the National Association of Scholars, was focused on "The Lost History of Western Civilization."
"Wokeness strikes at the core civic values the Western Canon has inculcated in American citizens since our founding — namely, humility, and a sense of loyalty," Dean Pete Peterson of Pepperdine School of Public Policy said in an interview. "By declaring that the 'Great Ideas' are unworthy of consideration because of the race or sex of the thinker, or that America itself was founded in some sort of 'original sin,' prepares citizens who view their time in the public square not as grateful stewards of the American Experiment, but as righteous revolutionaries."
The panelists argued that social justice warriors and college professors alike have taken the term to a whole new level by attempting to eradicate Western Civilization courses that still exist and are deemed "too white" or "too masculine" for their liking.
Woke scholars' goal is to expunge any history that does not adhere to their ideology, they said.
"Even false ideas have consequences," said panelist Susan Hanssen, associate professor and chair of the Department of History at the University of Dallas, citing scholar Gilbert Allardyce's thesis that Western Civilization is both a "recent invention" and a "thinly disguised form of neo-imperial war propaganda."
"Gilbert Allardyce's thesis led first to the displacement of Western Civilization courses and second to the ill-fated attempt to globalize the world history general education requirement. Social history is just code for the study of race, class and gender," she said.
College students have not only absorbed this mentality, but suffer because of it, the panelists argued.
"The popularity of the Allardyce thesis suggests that we have a sense of civilizational guilt," said panelist Wilfred McClay, Ronald Reagan Professor of Public Policy at Pepperdine University. "My students … are almost absurdly concerned about the ways that not only is their lifestyle privileged, but their very existence impedes on the integrity and the sustainability of the planet. Children are being brought up to feel existentially guilty — that their very existence is burgeoning on the lives of marginalized groups."
The left views the West "as the pernicious, cancerous, imperialist force imposing capitalism, but we won't let the woke get the best of us," McClay said.
McClay recently authored a new textbook titled "Land of Hope: An Invitation to the Great American Story," which tells American history from a viewpoint that neither downplays nor overemphasizes the faults and triumphs of the nation. The textbook was recently named the Intercollegiate Studies Institute's 2020 Conservative Book of the Year.
The panel followed a speech by keynote speaker Stanley Kurtz, who called for a renewed and honest teaching of Western Civilization and its accomplishments and influences.
MORE: 'Land of Hope': New history textbook aims to tell America's story with honesty, context
IMAGE: Shutterstock
Like The College Fix on Facebook / Follow us on Twitter