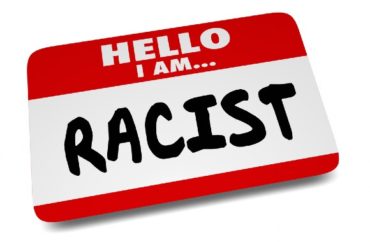 A Washington state school district equity leader has been removed from her position after her vulgar anti-white video rants came to light.
According to Jason Rantz, Alicia Busch of the Tahoma School District Equity Support Team proclaims in her recordings that white people are "amoral colonizers" and that the American Dream "is white supremacy," among other things.
"If you are a person of whiteness, I don't give a [expletive]. I don't give a [expletive] about your comfort… your feelings…. about where you think your place is in the world," Busch says in one clip. "If my existence and my statements and actions cause you discomfort, then I am doing the right thing."
In another, Busch claims "there's no safe place for BIPOC [Black, Indigenous, People of Color] to exist when whiteness is present. There just isn't."
You too can achieve the American dream if only you work hard enough to conform to society's norms. And by 'society,' I mean white supremacy. And if you assimilate enough and if you reject — reject — all of your non-American culture, history, background, generational trauma and just get over it, so that you again can achieve the American dream, which is white supremacy. Isn't it lovely over here when you dehumanize yourself to the point where you are no longer recognizable. Not only are you not recognizable, but you have no culture of your own because it's lost to the American dream.
ALERT: Check out our new Campus Cancel Culture Database!
Busch displays her disgust for police by claiming she once called them to "report racism," but was "laughingly" informed that they couldn't do anything. It was related to "First Amendment rights" (Busch uses her hands to make air quotes), she was told. "Police are not going to do [expletive] for us," she says.
Busch says she marches "for all people of color who were shot by police — even if they were armed."
The equity leader's rants are the antithesis of what Tahoma's Equity page states — that its schools "must be welcoming, supportive and safe for every student and every adult […] committed to creating a culture of respect that is inclusive [where] empathy [is] valued and expected."
In addition, Tahoma's Equity FAQ page states (emphatically) that it does NOT teach students:
–that certain races are superior to others,
–that individuals of certain races are inherently racist,
–to discriminate against others, based on race or any other distinction,
–to hate certain races, the United States of America or its political parties.
In response to the controversy, Busch wrote on Facebook that her tirades are her "truth":
"I understand that my approach and message might be abrasive. But it is my truth. I understand that my messages might be difficult to consume. It is difficult to live this reality. It is not divisive to call attention to systems of oppression. It is not harmful to speak your truth. What is divisive and harmful, is to ignore oppression and abuse."
MORE: Chemistry teacher 'no longer employed' following anti-Trump, anti-parent rant
IMAGE: iQoncept / Shutterstock.com
Like The College Fix on Facebook / Follow us on Twitter