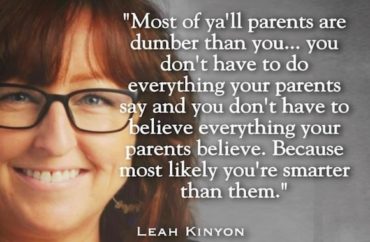 A Utah high school chemistry teacher is "no longer employed" after a video of her going off on Donald Trump, COVID and parents went viral.
Leah Kinyon of Lehi High School ranted for some four minutes to students telling them she didn't care if they told "freakin'" school administrators about her (because "they don't give a crap"), that she hates former President Trump (he's a "sexual predator" and a "literal moron") and that the majority of their parents "are dumber" than they are.
According to the student who recorded the tirade, Kinyon began her outburst when someone asked about gender pronouns and the LGBT community, the Daily Mail reports. The student noted politically based rants were "commonplace" in Kinyon's class.
Kinyon was particularly concerned about COVID and those wary about vaccination. "I'll straight up call it out," she says in the video. "I'm like so over it. Okay well I would be super proud of you if you chose to get the vaccine. We'll just keep getting Delta. We'll just keep getting variants over and over and over until people get vaccinated. It's never going to end. It could end in five seconds if people would get vaccinated.
Leah Kinyon is a "teacher"

YOU need to see what kind… pic.twitter.com/DPxXXFwZhy

— Sebastian Gorka DrG (@SebGorka) August 19, 2021
"I don't have to be happy about the fact that there's kids coming in here with their variants that could possible get me or my family sick. That's rude. And I'm not going to pretend like it's not so don't ask me to. That's damn right. I'm not pretend. I'm not gonna lie."
MORE: WATCH: Teacher's 'come at me' rant caught on video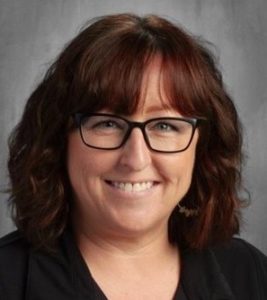 After one student confronts Kinyon (left) about her diatribe, she fires back "So, what? This is my classroom and if you guys are gonna put me at risk you're gonna hear about it because I have to be here."
Indeed, Kinyon informs the class that homophobia and climate change are two topics about which students should not challenge her: "You can believe what you wanna believe but keep it quiet in here cause I'm probably gonna make fun of ya.
"If you're a homophob [sic], get out. Cause I am the GSA faculty advisor. I love gay people. All LGBTQAI+ motherf***ers. If you don't like it, get out. If I hear you say a damn word against any of them, I will open a can and I will make your life a living hell and they know it. If you say shiz to any LGBTQ kid in this school and I will hear about it and you will be in trouble."
Fox News reports Kinyon was put on administrative leave once the video surfaced. After an investigation, the Alpine School District announced she was "no longer an employee of the district." District spokesman David Stephenson said "[Kinyon's] behavior is inappropriate, not reflective of the professional conduct and decorum we expect of our teachers, and will not be tolerated."
Read the Daily Mail and Fox News articles.
MORE: High school teacher rips U.S. military in profane classroom rant
IMAGES: Twitter screencaps
Like The College Fix on Facebook / Follow us on Twitter