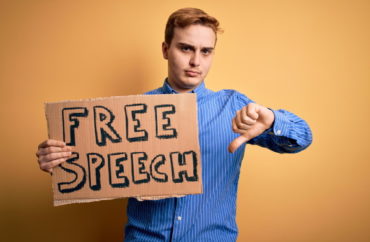 A Vermont school district has fired a high school principal who allegedly had made "tone deaf" social media remarks about Black Lives Matter.
Principal Tiffany Riley was suspended with pay by the Mount Ascutney School District Board back on July 10. The Mountain Times reports the board followed up 17 days later with a unanimous vote to fire Riley, pending a September termination hearing.
The board's 50-page decision released last week notes Riley "was not always willing to see both sides of an issue," "could be stubborn when facing criticism," and had difficulty admitting she was wrong. She also "would sometimes get upset" at suggestions made by Superintendent David Baker.
The board also indicated many in the community viewed Riley's comments as "denigrating, derogatory, or contrary to the movement for social equity for African Americans, including the Black Lives Matter movement."
Further, her remarks were "'diametrically contrary' to her job of promoting racial equity."
Here's what Riley said that allegedly is anti-"racial equity":
I firmly believe that Black Lives Matter, but I DO NOT agree with the coercive measures taken to get to this point across; some of which are falsified in an attempt to prove a point. While I want to get behind BLM, I do not think people should be made to feel they have to choose black race over human race. While I understand the urgency to feel compelled to advocate for black lives, what about our fellow law enforcement? What about all others who advocate for and demand equity for all? Just because I don't walk around with a BLM sign should not mean I am a racist.
For school board chair Elizabeth Burrows, one of the "most convincing" bits of evidence against Riley was that she became "combative" in a phone conversation with Baker regarding her social media post.
Baker had told Riley her comments were "inflammatory, "incendiary," and "quite frankly […] racist," whereupon the principal expressed shock that the superintendent didn't back her up.
"I am a little offended that you, my leader who has known me for seven years, would even sit here and suggest that there is some racist in me. I am a little offended by that," Riley told Baker.
Riley sued for wrongful termination in late June but that was put on hold until the school board's final decision. The lawsuit will now resume.
In an October 15 statement, Riley said "I did not know that talking about 'all lives' was 'code' for opposing the nonviolent messages of the Black Lives Matter movement. Black lives have always mattered to me, which is why I had been leading equity training in the school."
Vermont Law School professor Jared Carter had opined that if Riley ended up being fired it would be a violation of the First Amendment: Her comments are "political commentary and political speech in the context of what's obviously a contemporary political issue."
Read the Mountain Times article.
MORE: Principal put on leave after 'insanely tone-deaf' BLM comments
IMAGE: Kraken Images.com / Shutterstock.com
Like The College Fix on Facebook / Follow us on Twitter