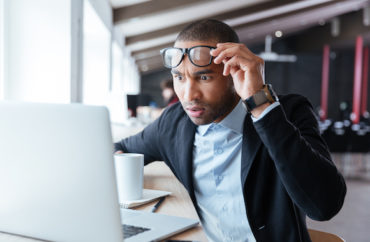 School board previously removed references to 'biological sex' from the curriculum
One of the most populous school districts in the country is hosting a workshop that highlights the fundamental differences between boys and girls, even as that same district has committed in recent months and years to denying the fundamental differences between boys and girls.
Fairfax County Public Schools will host a program next week titled "Jack's Brain, Jill's Brain: Gender Differences and Why They Matter." The workshop will "highlight the rapidly emerging research on how the brains of females and males are developmentally, structurally and functionally different."
"Learn how the practical application of this research can provide behavioral and emotional interventions to both boys and girls," the workshop's advertisement declares.
Yet as Cathy Ruse writes at the Stream, this workshop stands in stark contrast to the gender ideology pushed by the school board in recent years:
Last spring by a vote of 10-2, the nation's 10th largest school system made a search-and-destroy mission through its 80 hours of Sex Ed (per student). Every reference to human beings having a "biological sex" of male or female was removed. Children are now taught that "sex is assigned at birth" and subject to change.

Parents and taxpayers in Fairfax County tried to stop them. When the proposal was open to public comment, over 1,000 comments came in and 83% opposed the change. But the school board had no interest in the views of parents and people who pay their salaries. Only in pushing their brand of sex politics on the children under their control…

In 2015, the school board voted to open girls' bathrooms, showers, and sports teams to biological boys, and vice versa. If biological sex has no meaning, boy bodies are no different than girl bodies, despite what your lying eyes tell you.
"So, is biological sex meaningful? When a school-sponsored psychologist says so, it's treated as science. But when parents make the same point before the school board, it's treated as rank bigotry," Ruse writes.
Read the Stream article here, and the workshop advertisement here.
MORE: University art museum to host camp for transgender children
IMAGE: Dean Drobot / Shutterstock.com
Like The College Fix on Facebook / Follow us on Twitter