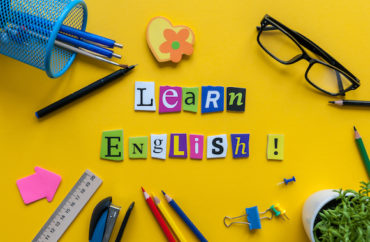 'You can't get more comfortable speaking English unless you, well, speak English'
A public university recently suspended a professor from teaching a course after he told a student that he should learn the English language, even though the school has encouraged students to learn English in the past.
The University of Kansas removed Gary Minden, a professor of electrical engineering and computer science, from teaching a class after he told an international student who was using Google Translate that the student should "learn English."
Minden told The Lawrence Journal-World that the student he addressed was not offended by the comment but that other students took offense to it. This led to an "hourlong discussion." The school has assigned a new professor to teach the course while the matter is being reviewed, a spokeswoman told The Journal-World.
Though it suspended Minden because of the controversy surrounding his telling a student to "learn English," in the past the school itself has encouraged international students to improve their English skills.
The school's Academic Accelerator Program offers "academic and English support, help transitioning to the U.S., and career assistance," according to its website.
One 2017 post on the program's website suggests to students several "apps" to improve their English language skills.
"Did you know that there are some great mobile apps to help you with your English? With these apps below, you can become more comfortable using English and discover new words. Soon, you'll be talking more in class, making new friends and even having fun learning!" the post states.
"You can't get more comfortable speaking English unless you, well, speak English," the post states at one point.
Minden declined The College Fix's query on the controversy, saying via email: "I have no comment." The Fix also reached out to the Academic Accelerator Program, though officials there did not respond. The school's media relations office did not respond to repeated queries either.
This is apparently not the first time Minden has had an awkward run-in with an international student in his class. On Minden's RateMyProfessor page, a review from roughly a year ago states, in part: " [I]f you are an international student … he will make you UNCOMFORTABLE."
MORE: Researcher: Teachers should include 'disclaimer' allowing Ebonics in class
IMAGE: Bychykhin Olexandr / Shutterstock.com
Like The College Fix on Facebook / Follow us on Twitter