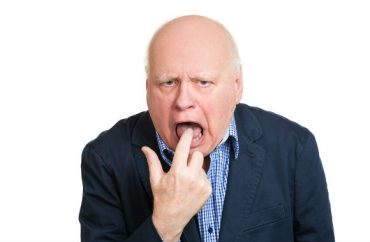 It's 'oppressive' to speak proper English
University of Wisconsin-Madison student Erika Gallagher thinks that helping students learn proper English is racist.
She's drawing a national reputation for her research on "code switching," a practice in which people who grew up using a minority vernacular like Ebonics "change their regular speech tendencies" to sound like the majority.
The Daily Cardinal reports:
Gallagher said she hopes to develop her research into a nonprofit organization that "teaches teachers to teach," with the goal that educators will eventually express disclaimers at the start of each semester that state they will accept any form of English that students are comfortable with.
Also known as African American Vernacular English, Ebonics is commonly spoken in heavily African-American urban areas.
Gallagher said she realized that "standard written English … excludes marginalized groups" as she witnessed interactions in her "predominantly white" writing class, and decided to use her "power and privilege" to help Ebonics speakers.
MORE: University writing center combats 'unjust language structures'
UW-Madison student earns national attention for her work to erase the stigma against Ebonics. https://t.co/7fJiGxFcdH pic.twitter.com/GVZdxm6yNp

— The Daily Cardinal (@dailycardinal) April 6, 2017
She was a rare undergraduate invited to the Collegiate Conference on Composition and Communication earlier this year, where she presented her research:
She talked to [three] UW-Madison student leaders from marginalized groups and asked how they felt about code switching. She said all three "overwhelmingly" said it felt oppressive—one said "it is the biggest form of cognitive dissonance that exists."
MORE: 4th graders taught about 'pimps' and 'mobstas'
Like The College Fix on Facebook / Follow us on Twitter
IMAGE: pathdoc/Shutterstock