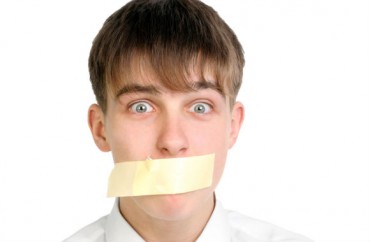 The harassment 'need not have intent to harm,' school says
A public college in Louisiana has received harsh criticism and a dismal grade from a campus watchdog group for its speech codes which restrict jokes, posters, and cartoons that may be considered offensive.
Southeastern Louisiana University's "Discrimination & Harassment Policy" states that "prohibited conduct" that can be considered "harassment" includes "offensive jokes," "posters," "cartoons" and "drawings."
The school defines "harassment" broadly, to include both verbal and nonverbal conduct that "need not have intent to harm…does not have to consist of repeated incidents; and it need not be directed against a specific individual/group of individuals."
This year these speech codes earned the school a "Red Light" rating from the Foundation for Individual Rights in Education. "Red Light" ratings are given to universities that have "at least one policy that both clearly and substantially restricts freedom of speech," according to FIRE's criteria.
FIRE's Senior Program Officer Laura Beltz told The College Fix via email that the school has earned a "Red Light" rating every year since FIRE starting grading university speech policies in 2009. While Beltz said she was not aware of any students who have recently been disciplined for violating the school's speech policies, she pointed out that this does not mean the policies are dormant or harmless.
"It's important to remember that, even when not enforced, policies that restrict constitutionally protected expression have an impermissible chilling effect on speech. To use two policies at Southeastern Louisiana as an example, students may be discouraged from expressing themselves if they read a policy that requires registration of expressive activities a full seven days in advance, or one that calls things like 'offensive jokes' punishable harassment," Beltz told The Fix.
Beltz told The Fix that the university used to have a security fee policy which was struck down by the Fifth Circuit Court. FIRE has contacted the university regarding its consistent "Red Light" status, but Beltz said that to her knowledge the university "has not been in contact with FIRE about its speech codes."
The Fix reached out to Southeastern Louisiana University's public relations office, as well as Gene Pregeant, the school's Equal Employment Opportunity and Americans with Disabilities Act Compliance Officer. Neither responded to The Fix's queries.
The school's Discrimination and Harassment Policy states the university "is committed to maintaining an educational and workplace environment free of any type of discrimination and/or harassment which is illegal and which will not be tolerated."
According to FIRE's 2019 Report, nearly 30 percent of schools in its database earned a "Red Light" rating. The group's "Yellow Light" rating, which is given to schools that "restrict expression that is protected under First Amendment standards, and invite administrative abuse" was assigned to 61.2 percent of schools.
The organization's "Green Light" rating, which is awarded to institutions that "do not seriously threaten protected expression," is currently given to just 45 schools.
MORE: Nine out of 10 universities restrict free speech, survey finds
MORE: Public university prohibits 'harsh text messages'
IMAGE: Sabphoto / Shutterstock.com
Like The College Fix on Facebook / Follow us on Twitter