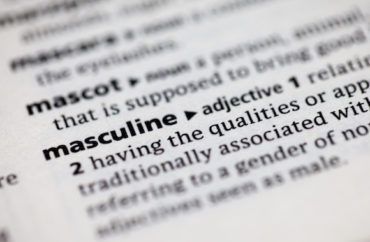 'There isn't just one "right" to express one's masculinity'
A school's diversity department is offering its male students a chance to learn about the "spectrum" of masculinity, including how masculinity affects academic performance.
The Center for Student Diversity and Inclusion at the University of Miami in Oxford, Ohio, maintains a "Masculinities Committee" that "aims to challenge society's ideas about what 'being a man' means." The committee was formed after staff at Miami University "learned that masculinity can be plural and that there is a spectrum of masculinities on college campuses (and elsewhere)."
Jane Goettsch, the director of Miami's Women's Center, described the committee as "an informal group of faculty, staff, and students, mostly male-identified, who are interested in masculinity, either from a research perspective or an educational programming perspective."
"The group was instrumental in forming an informal statewide coalition of college educators interested in learning more about the experiences of college men and how gender stereotypes about the way men are supposed to act impart their experiences in both positive and negative ways," Goettsch told The College Fix.
"'Masculinities' plural is simply a way of indicating that there isn't just one 'right' to express one's masculinity," she added.
Statewide consortium
According to the school's website, several years ago the committee "received internal funding for the creation of a statewide consortium on men and masculinities in higher education." That consortium has hosted numerous "drive-in conferences" since then, including at Ohio State University and Denison University.
The 2018 consortium at Denison was built around the theme "Intimate Conversations and Mentoring Relationships." The keynote address was titled "Guyland: The Perilous World Where Boys Become Men and Angry White Men."
The masculinities committee has also helped develop a "learning community" at the school to teach faculty, staff and graduate students about "the issue of masculinity," and how it "ties directly into aspects of academic success and student wellness." Participants were paid $350 in professional funds to participate in the project.
"One of the goals of the learning community is to build a community that is committed to developing healthy masculinity among college males," the project's website reads.
The committee's listing on the school's website uses both the word "men" and the more esoteric label "male-identified," a term which can refer to women who "identify" as men. Goettsch referred to committee members as being "mostly male-identified," implying that there may be women who take part in the committee as well.
Miami University maintains clubs for women as well. Feminists Working On Revolutionary Democracy, or "F-WORD" for short, is a student group promoted by the Women's Center. In April, F-WORD hosted an event called "The Truth About Choice," which was a venue for "young people [to] share their abortion stories." That same month they hosted a "Safer Sex Fest."
MORE: 'Toxic masculinity' leads to climate change
MORE: School helps students 'nurture feminist masculinities'
IMAGE: Sarioz / Shutterstock.com
Like The College Fix on Facebook / Follow us on Twitter