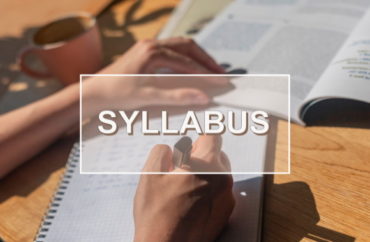 UPDATED
'SDSU cannot require faculty to express specific political views, no matter whether one agrees with them or not'
A faculty policy at San Diego State University that requires professors to include a "land acknowledgment" on their syllabus has prompted frustration and concerns that it violates academic freedom and compels speech.
At its March 1 meeting, the faculty senate "will discuss revising the policy language to remove the requirement," La Monica Everett-Haynes, associate vice president of strategic communications at SDSU, told The College Fix in an email.
The decision to review it comes after the higher education watchdog group, the Foundation for Individual Rights in Education, sent SDSU President Adela de la Torre a letter on Jan. 17 expressing concerns that the mandate violates the First Amendment and called for its removal.
A land acknowledgement is a statement that faculty include on their syllabus to recognize that they believe they are operating on colonized land taken from indigenous people and to pay respect to Native Americans' legacy.
In San Diego State's case, the mandatory acknowledgement is listed on a syllabus template and states:
For millennia, the Kumeyaay people have been a part of this land. This land has nourished, healed, protected and embraced them for many generations in a relationship of balance and harmony. As members of the San Diego State University community, we acknowledge this legacy. We promote this balance and harmony. We find inspiration from this land, the land of the Kumeyaay.
In its letter, FIRE argued requiring such a statement is a "mandatory pledge of personal beliefs."
"While the university is free to encourage faculty to adopt such statements, and academic freedom would protect the right of faculty to adopt such statements if administrators were opposed to them, a mandate amounts to compelled speech in violation of SDSU's obligations under the First Amendment," wrote FIRE litigation fellow Jeff Zeman.
"SDSU's requirement that faculty endorse a 'Land Acknowledgment' statement imposes an
institutional orthodoxy on its faculty that contravenes the university's strong commitment to
freedom of speech. We urge SDSU to uphold its First Amendment obligations and promise of
freedom to express differing perspectives by eliminating this mandate."
Everett-Haynes told The Fix that the land acknowledgment policy is two-years-old.
"The decision to consider adding the Land Acknowledgement to faculty syllabi was raised by a subcommittee of the University Senate, a body of student, faculty and staff representatives, and advanced to the Senate floor for discussion and an official vote in 2020," she said.
A recent article on the controversy published by the San Diego Union-Tribune reported that some Kumeyaay leaders are proponents of a land acknowledgement.
"Land acknowledgements just started … and it's taken a long time to acknowledge the tribes," said Erica Pinto, chairwoman for the Jamul Indian Village.
She told the newspaper she does not understand "why those professors or whoever it is feels infringed upon."
"… It's not like we're saying this is our land, now give it back and we're going to take it, it's more an acknowledgement of we were here first, we are resilient people, we survived through the mission system, the gold rush, the explorers who came here. We survived and we're a strong people."
Members of the Mesa Grande Band of Mission Indians also told the newspaper that the land acknowledgment is a way to bring awareness to Native Americans: "One of the things I always tell people is you're talking to a group of people who have been invisible forever — since colonization, we've been invisible. We're invisible in the law, we're invisible in the history. It's like they'd rather pretend we don't exist."
"So having land acknowledgments is an awesome thing because it's acknowledging that we're here, and we're still here, because we're always talked about that we're ancient history."
But at least some SDSU faculty do not want to be forced to include it.
At a mid-February Senate Executive Committee meeting, its members moved to repeal the land acknowledgement requirement and make it optional. The driving force from the action was FIRE's letter as well as legal advice from Cal State's Office of General Counsel.
"A syllabus shall not bind the instructor to specific details," the Senate Executive Committee memorandum states.
SDSU Professor of English Literature Peter C. Herman told The College Fix he supports removing the mandate.
"My view is that the real issue here is compelled speech," he said via email. "We were told by the University Senate that adding a Land Acknowledgment was mandatory, not voluntary, and that's what's objectionable. As FIRE pointed out in their letter, as a public university, SDSU cannot require faculty to express specific political views, no matter whether one agrees with them or not."
"Clearly, the university's lawyers agreed, and so, the policy will be changed. Why the Senate did not consult the university's counsel before implementing the policy is a separate question."
On behalf of FIRE, Zeman told The College Fix, "We remain hopeful that the university will abide by its obligations under the First Amendment and are carefully monitoring its next steps."
Editor's note: This article has been amended to clarify the policy originated from the University Senate, not administration.
MORE: University censors professor's syllabus for his controversial native land acknowledgement
IMAGE: Valiantsin Suprunovich / Shutterstock
Like The College Fix on Facebook / Follow us on Twitter