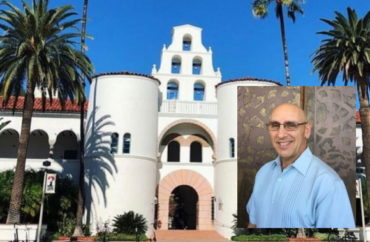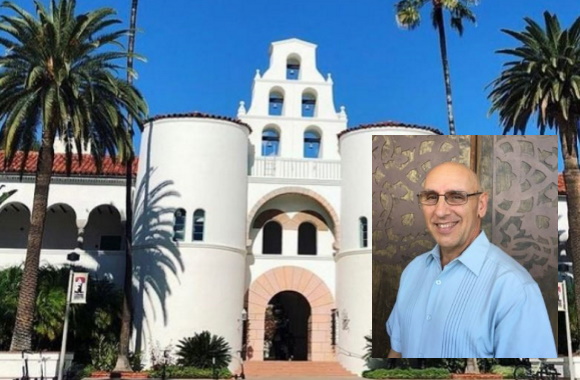 A Latino philosophy professor at San Diego State University whose academic expertise includes topics of race and racism has been abruptly removed from teaching two of his courses.
At issue is Professor J. Angelo Corlett's use of racial epithets to explain the difference between racial and racist language.
"On March 1 an unidentified Black student, who was not registered in Corlett's critical thinking course, stopped by and repeatedly challenged Corlett's mention of epithets, particularly one regarded as the most offensive slur against Black people," the San Diego Union-Tribune reported March 6.
Corlett told The College Fix that he engaged with the visitor to explain his pedagogy, but was told later that day by administration that he was relieved of teaching duties for his "Critical Thinking and Composition" and "Philosophy, Racism and Justice" classes.
Corlett, who has earned multiple teaching awards at SDSU and has taught on racism for two decades, said there is a difference between the "use" and "mention" of racial epithets.
"There is a crucial distinction between racIAL v. racIST words based on whether or not we intend racial animus," he said via email to The College Fix.
"When a racIST epithet is USED, it means it is INTENDED to apply to a particular person or group in a hateful or disrespectful way. But when an epithet is merely MENTIONED, it is not at all racist and is a necessary means to explaining why we ought NOT to USE racist language, which is one of my main conclusions," he said.
Corlett told The College Fix that he tried to explain the difference between mentioning and using a racial epithet to the visiting student, and other students in the class also tried to clarify the use-mention distinction, but the visitor would not let go of the issue, he said.
Making matters worse, according to Corlett, the Dean of Arts and Letters Monica Casper failed to ask him what happened in class or mention what the students complained about prior to his teaching suspension.
In a March 8 statement to The College Fix, San Diego State University's media affairs office argued that "the news reports do not contain a complete account of what happened in class."
"After reviewing multiple complaints from students, the university considered the severity of the situation and the support needed for our students, and reassigned the professor. As this involves a personnel matter, the university cannot provide further information at this time," SDSU said.
Luke Wood, SDSU's vice president for student affairs and campus diversity, told the San Diego Union-Tribune: "We have had a number of students who have come forward and who've complained about their experience in professor Corlett's classes."
"This has happened this semester but has also been a routine experience. … We took that into account. … This is really a case of a faculty member who is being reassigned. This is not about free expression or academic freedom, but about teaching assignments."
Although Corlett still teaches a political philosophy class, SDSU has not informed Corlett of any new duties, he told The Fix.
On March 8, the Foundation for Individual Rights in Education wrote to SDSU demanding Corlett's immediate reinstatement, calling on officials to "restore Corlett to his courses immediately and to publicly reaffirm its commitment to academic freedom."
FIRE added it is "committed to using all its resources at its disposal to see this matter to a just conclusion."
The Academic Freedom Alliance has also offered its support to the embattled professor, stating in a March 7 memo to the school that its actions "send a chilling message to every member of its faculty who must discuss difficult and controversial material as part of their teaching duties."
Dorette Ponce, a student in Corlett's class, told The College Fix she is very troubled by the way he has been treated.
"Given the person was not in the class, they clearly were unable to hear Dr. Corlett's well thought out arguments, nor allow him the opportunity to explain the difference between the 'use' and 'mention' of these epithets," Ponce said about the classroom visitor who prompted the controversy.
She said Corlett used the terms for educational purposes "to prove why no one should ever use them for any reason."
Ponce called the material presented by Corlett "appropriate and far within the boundaries of what anyone would expect taking a course with him."
The lecture was based on a February 2018 academic article written by Corlett titled "Offensiphobia." The piece discusses the use-mention distinction "to explain why linguistic intent is crucial for the determination of what genuinely counts as being racist, sexist or otherwise offensive discourse."
Professor Peter C. Herman, who teaches in the SDSU English Department, told The College Fix in a Mar. 6 email that "it's deeply worrisome that someone could be removed from a class because a student or students are 'offended' at something the prof said."
But another professor posted a statement on Twitter supporting SDSU's decision to remove Corlett.
Professor Frank Harris III, who teaches postsecondary education and co-directs the Community College Equity Assessment Lab at SDSU, asserted in a tweet that Corlett "takes delight" in using racial slurs and attending his class was like repeatedly experiencing a "hate crime" for black students.
A professor at SDSU takes delight in using a racial slur in class. Here's my statement on it. pic.twitter.com/da9lbecEe3

— Dr. Frank Harris III (@Fharris3) March 8, 2022
Two student groups, the Afrikan Student Union and the Associated Students of SDSU, its student government, released statements on Instagram also backing Corlett's suspension. Associated Students SDSU alleged Corlett created a "hostile learning environment" by saying the N-word over 60 times and repeatedly using words such as "rape."
MORE: Law students still work to cancel retired professor who cited Supreme Court case with n-word
Like The College Fix on Facebook / Follow us on Twitter