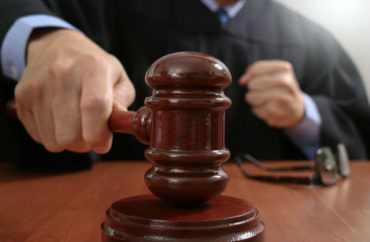 Father paid $250,000 to get his son into $60,000 university
The second sentencing in the college admissions scandal is set to take place today, with one father potentially receiving jail time over his role in the widely publicized scam.
Devin Sloane faces a possible prison sentence after paying a quarter of a million dollars to get his son into the University of Southern California, a school that costs just under $60,000 per year to attend. Sloane's son was accepted there under the auspices of being a water polo athlete, USA Today reports.
Prosecutors asked for a year plus one day in prison, as well as a year of supervised release and a $75,000 fine. His lawyers, however, asked for "2,000 hours community service instead of prison," as well as the opportunity to "launch and oversee a new Special Olympics initiative at independent schools."
From the report:
Today's hearing will test whether U.S. District Judge Indira Talwani metes out different sentences for parents who took part in the recruiting plot rather than the testing scam, and whether she comes down harder on those who paid more money to the scheme's mastermind Rick Singer.

In a deal with prosecutors, Sloane in May pleaded guilty to conspiracy to commit mail fraud and honest services mail fraud.

"He knew that what he was doing was wrong and he was utterly untroubled by his crime," prosecutors wrote in a memo ahead of his sentencing. "He bragged about misleading a USC development official to cover up the quid pro quo — using his dead mother as a prop for a fake donation — and even expressed outrage when high school counselors dared to question why a student who did not play water polo was being recruited to play college water polo."
Sloane's sentencing comes shortly after actress Felicity Huffman received two weeks in prison for charges of mail fraud related to the scandal.
MORE: Colleges linked to admissions scandal face mounting legal challenges
IMAGE: everything possible / Shutterstock.com
Like The College Fix on Facebook / Follow us on Twitter