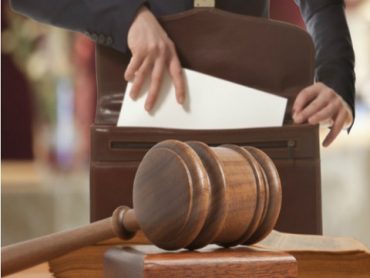 Lawsuits claim students were deprived of fair treatment
Several lawsuits have been filed against universities engulfed in an admissions scandal, with parents and students claiming they were deprived of fair opportunities for admission to the schools.
The lawsuits come as part of the aftermath of a huge federal investigation that revealed the existence of an ongoing college admissions scam at several top-tier universities.
The Daily Trojan reported that one suit claims the students were not fairly considered for admissions. They were applying to the school without the knowledge that "unqualified students were slipping in through the back door of the admissions process," the Trojan reported, citing the lawsuit.
USC, Stanford, the University of San Diego, the University of Texas at Austin, Wake Forest University, Georgetown University and Yale University are all named as defendants in the suit, along with William Singer, who is accused of being one of the masterminds of the fraud.
The suit also claims that university administrators were or should have been aware of the fraud due to the fact that the money went to school officials with university accounts.
The lawsuit seeks $5 million, which would represent the admission fees paid by students who applied and were denied entry, Fox News reports.
Reuters reported that a San Francisco parent has also filed a $500 billion lawsuit that accused 45 defendants of inflicting emotional distress on all applicants who were deprived of "rights to a fair chance at entrance to college."
The parent claimed her child, who possessed a 4.2 GPA, was denied admittance because of wealthy parents committing fraud.
 MORE: Hollywood stars charged with fraud
IMAGE: Shutterstock
Like The College Fix on Facebook / Follow us on Twitter