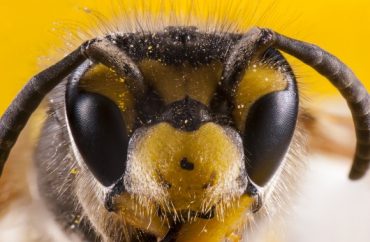 Do taxpayer dollars really need to fund a study that seeks to determine where on the body it hurts the most to get stung by a bee?
That's the question U.S. Sen. Jeff Flake (R-AZ) asked in a recently released report highlighting that and other "scientific" studies funded by taxpayer dollars through agencies such as the National Science Foundation and National Institutes of Health.
The report highlights Cornell University researcher Michael Smith, who would grab bees by the wings and press them against the desired sting location until the sting was felt. He ultimately determined the most painful places were the nostril, upper lip and genitals.
"It is this kind of spending that puts a bee in the bonnet of taxpayers," Flake said in the report.
The report zeros in on 20 recent studies financed from government grants totaling some $35 million. Specific dollar amounts spent to support each study were not available as many of the projects highlighted were smaller parts of larger grants. The sum represents the total amount of the grants highlighted in the report.
"Admittedly, these expenditures consume a relatively small slice of overall science budget and do not represent the larger, more impressive body of work supported by NIH, NSF, and other agencies," the report states.
Yet the report zones in on what Flake calls questionable or pointless studies, including ones the look at what emoticons college kids like to use the most ($569,000), who has more hairs: a squirrel or a bumble bee ($753,000), and how long does it take to actually pee like a racehorse ($331,000).
"Some are frivolous while others simply fall short of the merits that should be demonstrated to qualify for taxpayer support when measured against other priorities. In today's budget climate, every dollar needs to count. The impact of not spending wisely is not just wasted money, but missed opportunities. We cannot afford either," he states.
At Bowdoin College, for example, $3.9 million was granted to study what makes a goldfish feel sexy. Another $1.1 million was given to the University of California to see if cheerleaders are more attractive with their squads or without them.
Do I look like a Republican or Democrat?
Other studies highlighted include a UCLA researcher, Kerri Johnson, who sought to determine if one could tell the difference between a Republican and a Democrat by just looking at the person.
Johnson and her team found that "female politicians with stereotypically feminine facial features are more likely to be Republican than Democrat, and the correlation increases the more conservative the lawmaker's voting record."
"I suppose we could call it the 'Michele Bachmann effect,'" Johnson suggested.
The study also found that "female politicians with less stereotypically feminine facial features were more likely to be Democrats, and the more liberal their voting record, the greater the distance the politician's appearance strayed from stereotypical gender norms." That means the Wicked Witch of the West must be a socialist?
RELATED: Here's a list of really stupid crap feds pay universities to waste taxpayer money on
The overall cost of this project was $50,000, provided from the National Science Foundation. Another study, costing more than $850,000, concluded Republicans are more disgusted by the image of eating worms.
Faster than a speeding T-Rex?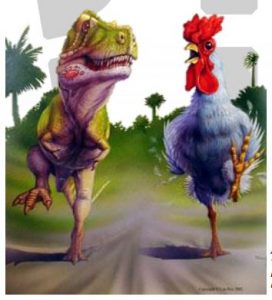 Three federal agencies, the University of Utah, and a branch of the University of California have spent years and taxpayer dollars studying if the mighty T-Rex could run fast. To do so, they put alligators on treadmills and created a virtual chicken the size of a T-rex, and put them head to head with a virtual T-rex.
So what has been learned about dinosaurs from two decades of studying alligators on a treadmill? That the studies are moot.
"The results are paradoxical since the biological characteristics of alligators appear to be inconsistent with their behavior," the report states.
Finding the liberal gene
The report also highlighted some $2.6 million in taxpayer dollars granted to various researchers to see if being a liberal is genetic. All that money later, research concluded there might be a "liberal gene." Or there might not be.
Money was also spent to determine if "identical twins are more likely than fraternal twins to share political beliefs."
"Political scientists will continue to debate if genes influence politics, but should taxpayers fund their deliberations at the expense of other research holding real promise of unlocking cures for genetic conditions afflicting millions?" Flake's report asks.
Read the full report.
Like The College Fix on Facebook / Follow us on Twitter
Main image: Shutterstock; Inside: Flake report
h/t: Arizona Republic