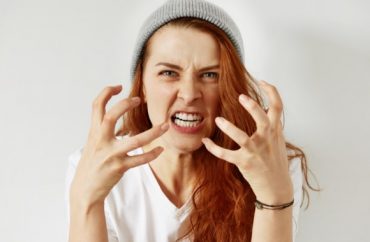 Commencement speech allegedly featured 'victim blaming and internalized misogyny'
Graduates at Sweet Briar College, a small, all-women's school near Amherst, Virginia, were allegedly shocked and stunned by their college's commencement speaker this year, who criticized certain elements of feminist ideology and activism even as she expressed sympathy for the #MeToo movement.
Nella Gray Barkley, a 1955 graduate from Sweet Briar, gave a speech that was reportedly rife with "victim blaming and internalized misogyny," one graduate claimed, according to Inside Higher Ed.
Barkley's speech, in which the entrepreneur gave career advice to the young graduates, also "touched on feminism and sexual harassment," Higher Ed reports. Expressing "partial sympathy" for the #MeToo movement, Barkley nevertheless said that she "did not have sympathy for women who report being summoned to a boss's hotel room," stating: "I have little patience with the woman who arrives breathlessly at her boss's hotel room for a so-called conference. What did she think was going to happen?"
Barkley also added that it is "only natural for men from Mars to follow the shortest skirt in the room," advising women: "It is you who makes the ground rules."
At another point in the speech, the response to which Higher Ed reports was "tepid," Barkley distanced herself from the feminist movement: "I'm no raging feminist. I actually love men, and I married one," she said.
Almost immediately after the graduation ceremony, some of the new graduates started to talk about the speech, noting that the comments suggested that loving men and being a feminist are not compatible, and that there is nothing wrong with male employers being skirt watchers. Much of the discussion took place on closed Facebook groups, but some members shared screen shots from the discussion on condition that names not be used.

Some who were present wrote about how shocked they were. "Sweet Briar should be embarrassed," wrote one student. Others said the speech was "tasteless and insensitive." Many said it was odd to have someone without an understanding of feminism as a speaker at a women's college.

Several comments noted the impact on graduates or others in the audience who have experienced sexual assault or sexual harassment.

One recent graduate called the speech "shameful and disgusting," adding that "there were sexual assault survivors in the graduation class today who had to relive horrible memories as Ms. Barkley participated in victim blaming and internalized misogyny."

Many noted that after Barkley finished her speech, the commencement proceeded without any reference to the comments many found so upsetting.
Meredith Woo, the president of Sweet Briar, later informed graduates via email that Barkley is a "distinguished alumna of the college … and she meant to provoke and start a conversation that will get you thinking."
"She succeeded," the email continued.
MORE: Professor who critiqued feminism accused of promoting 'violence,' targeted for termination
IMAGE: WAYHOME studio / Shutterstock.com
Like The College Fix on Facebook / Follow us on Twitter