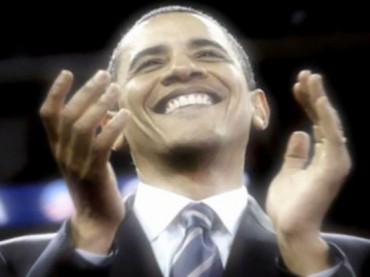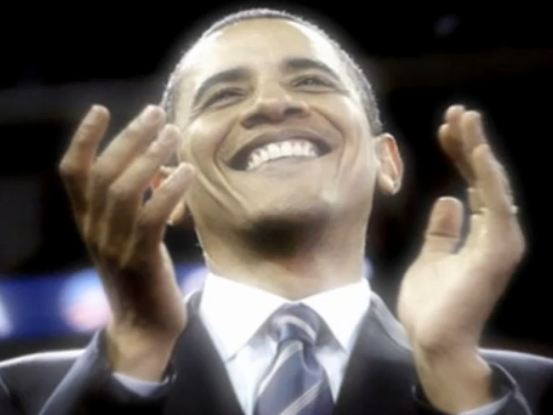 Barbara Thompson, the Florida A&M University professor who wrote "The Gospel According to Apostle Barack," in which she compares Jesus with Obama and says the president will create heaven on Earth, recently agreed to an interview.
Not with us, of course. She did a radio interview earlier this month with the Rev. Jesse Lee Peterson, a popular black conservative talk show host.
Let's just say the relatively short interview didn't go so well. At some points Peterson called her an "angry black woman" and told her "you need to shut up."
But Thompson largely kept her cool as she talked about her book, which she corrected after Peterson introduced her, saying its full title is: "The Gospel According to Apostle Barack: In Search of a More Perfect Political Union as 'Heaven Here on Earth.' "
Here are some snippets (not word for word) from the interview, with is also posted on YouTube:
PETERSON: You are a professor at A&M University down at Florida. Is that predominately a black college?
THOMPSON: Yes it is
PETERSON: Are you a Christian?
THOMPSON: I live a Christian-like life. When you say Christian, that means so many different things to so many different people. I am not a bible-toting, church-going Christian.
PETERSON: What do you mean by that?
THOMPSON: I try to do unto others as I would like for them to do unto me, do all I can for my fellow man within my limits. I am a teacher. I have been working with minorities, predominately minority students, all of my life, and I believe I have impacted their lives in many different kinds of ways. To me, that's being Christian-like, when you're able to take someone from one place and being able to elevate them to another place.
PETERSON: So it's not being born again of Jesus? Of God?
THOMPSON: I don't know what that means, but this conversation today is about my book, so that's what I want to talk about.
PETERSON: Hold on, hold on, an atheist can take you from one place to another, just for the record. You had a dream about Barack Obama. Tell us about the dream.
THOMPSON: What I can say about pre-election was I was blessed, I believe I was given a blessing and I was able to pass this blessing on, and that's what I am doing and that was the emphasis of the book  I wrote, to inform the president's followers about how he, his vision of America, is for the middle class and the working poor, to make sure they can live in a more perfect political union or heaven here on earth. In my book I define what a more perfect political union is, and I also define what heaven here on Earth is. Heaven here on earth simply is a 21st century notion of the new majority, and that is who re-elected the president – the new majority.
PETERSON: You say you learned in this vision that Jesus walked the Earth to create a more civilized society, Martin Luther King walked the Earth to create a more civilized society, but Apostle Barack, the name he was called in (your) dream, walked the Earth to create a more equalized society for the middle class and working poor. Give me an example. Barack Obama in the last four years has divided society more than any other president. Barack Obama has managed to break us, we are having an economic crisis.
(Here's is where it starts to get ugly, with some name calling and talking over each other …)
THOMPSON: The election is over, what you are speaking to your viewers is just hatred. The election is over. What we need to do is talk about how your followers can receive the word going forward. If you want to talk about my book, let's talk about my book (they continue to talk over each other for a while, and then) … What I am saying to you is the president has been re-elected … now that he's been re-elected he is going to help the middle class and working poor experience living heaven here on Earth. That is a lifestyle.
PETERSON: Did you have this vision before dinner or after? Had you eaten before you went to bed?
THOMPSON: (Chuckles) I am not going to answer ridiculous, ignorant questions.
It's not long before Thompson hangs up.
For those of you who missed it, The College Fix in early November published an article that eventually went viral that highlighted the professor's book. Click here to read it.
As for Peterson, he touted his radio interview with Thompson in a larger article posted Dec. 11 on World Net Daily titled: "How Obama Replaced Christ Among Blacks."
His article states in part that:
… most blacks today are looking for Barack Obama and the federal government to take care of them. Before the civil-rights movement, nobody – not even the president – could have come in as the "lord and savior" of the black community. … As a result of the man not being the spiritual head, the black community is subject to lies and false saviors. Blacks have been looking for a physical messiah and have forgotten that Christ has already come and made a way for them to be free. Now that Obama has been re-elected, this is the perfect time to re-establish moral clarity. And it is time to rebuild men and families and draw closer to God.
Click here to read Peterson's entire article.
Click here to Like The College Fix on Facebook.
Listen to the radio interview on Youtube: