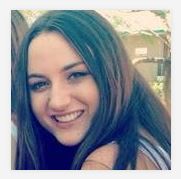 The University of California-Santa Barbara student government recently voted 13-12 against an Israel divestment resolution in a highly contentious decision preceded by eight hours of debate.
The College Fix reported on some of that rancorous debate, but additional details have emerged via a letter to the editor in The Bottom Line campus news outlet.
Written by Margaux Gundzik, it details the quite shocking level of vitriol and hate that was spewed at Jewish students. She wrote in part:
I am disgusted by the normalization of anti-Semitic language so casually thrown around at the meeting. In those eight hours, I was told that Jews control the government, that all Jews are rich, that Zionism is racism, that the marginalization of Jewish students is justified because it prevents the marginalization of other minority groups, that Israel sterilizes its Ethiopian women (this is obviously not true), and that Palestinians in America who speak out against Israel are sought out by the IDF and denied entrance into Israel (also a ridiculous conspiracy theory). I heard a senator—someone who is supposed to be my representative—say that people were only voting against this resolution because they were afraid of losing "Jew support." I heard my peers laugh at the mention of terrorists hurling stones at the heads of Israeli civilians intending to kill them. I saw students smile and cheer enthusiastically as a woman stood up and said the words, "I am ashamed to be a Jew." The rhetoric I heard from students opposing Israel at this meeting could easily be equated to arguments that I have only seen in quotes at museums or mentioned in textbooks for their use in the justification of historical persecution of the Jewish race.

Ironically, it was the people who made these statements who also argued that this resolution was not anti-Semitic and that my personal feelings of it being anti-Semitic were invalid.

If any other minority had voiced these same concerns regarding any other resolution, no administration would dare question the validity of their feelings. The resolution would be dismissed without question. Yet, my community is forced to stand in front of hundreds of people year after year and explain to them why something is racially offensive to us.
Very true.
Read the full letter to the editor.
Like The College Fix on Facebook / Follow us on Twitter
IMAGE: LinkedIn profile
Like The College Fix on Facebook / Follow us on Twitter