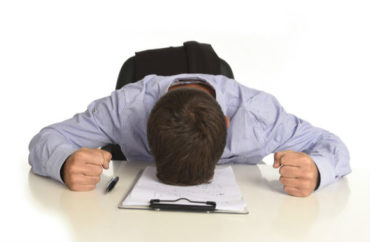 'Their mistake was in being over heard'
The University of Southern California is paying a steep price for calling a student a "motherfucker."
A California judge ordered the private institution to pay a student accused of rape $111,965 in attorney's fees after finding that the Title IX investigation of "John Doe" was not "fair, thorough, reliable, neutral and impartial."
The June 28 ruling by Los Angeles Superior Court Judge Elizabeth Allen White approved the six-figure fee request by Doe's lawyer Mark Hathaway. That followed the judge's March 19 order implementing her "tentative" ruling last year that USC didn't follow its own policies in the investigation and must reinstate Doe, who was expelled.
The university let a biased official "advise" the review panel, omitted much of Doe's evidence from the final report and failed to seek relevant evidence, including the testimony of the only person who allegedly saw Doe and his accuser together after the encounter.
The case was unusual because Title IX officials called Doe a "motherfucker" – and his accuser, "a catch" – after they forgot to hang up on a phone call with Doe.
Hathaway told The College Fix in an email this case was not an outlier, even with the slur against Doe:
The motherfuckers comments by the USC Title IX personnel were not mistakes; their mistake was in being over heard [sic].  The hostile attitude and unfair treatment by Title IX personnel are familiar to most accused students.
It's also Hathaway's second six-figure award in a case against a private California college in less than two months.
Proved that 'institutional bias' exists
Judge White ordered USC to vacate the findings against Doe this spring, more than two years after his disputed encounter with his accuser, identified simply as "Roe."
The ruling described their relationship as volatile and "dating-ish." It highlighted evidence that Roe may have been motivated to accuse Doe because he kept "hooking up" with other women.
The "motherfucker" comment by investigator Patrick Noonan and Title IX Coordinator Gretchen Dahlinger Means, and their compliments toward the accuser, demonstrated "an unacceptable probability of actual bias" to Judge White. She also said Means held an "adversarial position" toward Doe, making her advisory role with the review panel "improper."
MORE: Expulsion overturned after 'motherfucker' remark
The university tried to stop Hathaway from receiving attorney's fees because his motion was "untimely," but White used her discretion to ignore that error and consider the late motion "on the merits."
Doe is the "successful party" in the litigation, and his legal efforts have provided a "significant non-pecuniary benefit" on students at USC "who are accused of violating USC's sexual misconduct policy where a Title IX investigation is conducted," according to Judge White. He has successfully shown that "institutional bias" exists against accused students.
The Fix asked a university spokesperson how USC has changed its Title IX procedures, if at all, in response to Doe's lawsuit and others like it, and whether such changes are in writing. Eddie North-Hager, director of media relations at USC, told The Fix July 2 that he was "looking into this" but has not responded to multiple emails since then.
Judge orders USC to pay $111,965 in attorney's fees to student for biased Title IX investigation by The College Fix on Scribd
Big awards show how student helped 'the general public'
Hathaway (below) told The Fix that the judgment and award of attorney's fees in this case is similar to another issued by White's colleague in Hathaway's case against Pomona College.
In May, Los Angeles Superior Court Judge Mary Strobel ordered Pomona to pay $130,000 in attorney's fees to an accused student it had suspended for two terms. (Hathaway had requested "at least" a quarter-million dollars.)
Strobel had found that the student was denied a fair hearing because he wasn't allowed to even indirectly cross-examine his accuser. The judge also said Pomona used a policy against him that wasn't in effect during his disputed encounter with his accuser, and that the college invented a procedure on the fly to help his accuser.
MORE: USC denied 'fair hearing' to accused student in orgy
It's not just private colleges that are being forced to pay attorney's fees for accused students who won their cases.
The University of California-Santa Barbara was ordered to pay $31,000 after a Superior Court judge faulted its practice of asking investigators to consider contradictory explanations by accusers as legitimate in light of their "trauma."
Such a practice provides an "unacceptable risk that the investigator was not unbiased," and the accused student's victory "enforced the right to due process" and also "conferred a significant benefit on the general public or a large class of persons," Judge Tara Desautels wrote.
"Courts are beginning to understand how the current Title IX investigation policies at most colleges and universities are unlawful and rigged against the accused student," Hathaway told The Fix, summarizing these recent wins. "Until recently, there has been no cost to the schools for railroading accused students."
MORE: Judge forces Pomona to pay attorney's fees for accused student
IMAGES: Marcos Mesa Sam Wordley/Shutterstock, Werksman Jackson
Like The College Fix on Facebook / Follow us on Twitter