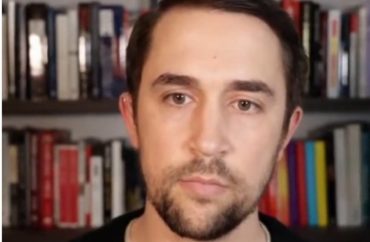 Texas and Utah are next up
State and federal lawmakers are taking aim at critical race theory in K-12 classrooms, the military, and higher education. The push against it in the states has gotten the most traction.
Christopher Rufo, a filmmaker and senior fellow at the Manhattan Institute, has created an online legislation tracker to see where bills and rules against critical race theory are being proposed, and frequently passing.
At press time, six states had limited critical race theory teaching either by an act of the legislature and the cooperation of the governor or through a statewide education bureaucracy.
According to the tracker, those states where anti-critical race theory rules passed are Arkansas, Florida, Idaho, Iowa, Oklahoma, and Tennessee.
A few states had passed legislation and were waiting for the governor's assent. These states included Texas and Utah.
State-by-state success stories
Between state and federal legislatures and agencies, there have been 40 rules introduced that seek to topple tax-funded curriculums of critical race theory in American educational environments.
Some bills have seen success, some are still being considered, and others have died by being rejected or withdrawn in committee.
Arkansas
One success story is in Arkansas, where a bill that prohibits "divisive concepts" from being taught in any and all publicly funded agencies, which includes schools that operate under the Department of Education, passed.
According to the tracker, Arkansas Governor Asa Hutchinson "permitted the bill to become law."
Florida
The Florida Board of Education passed a resolution, with Governor Ron DeSantis's clear support, that formally reminds educators not to stray from their course curriculum into political advocacy, and that they must remain "factual and objective" in their lectures.
This move by the Sunshine state made headlines, with the Associated Press reporting, "Florida bans 'critical race theory' from its classrooms." The document does not specifically mention critical race theory.
The concern of the Florida Board of Education was that teachers have the ability to "distort historical events," to indoctrinate students, and that such conversations surrounding race are inappropriate for younger pupils that fall under the K-12 umbrella.
Idaho
The Idaho State legislature passed a bill that was signed into law by Governor Brad Little that directly targets critical race theory as well.
It aims to promote nondiscrimination through race-based education in public school systems, from K-12 all the way through higher education.
Iowa
In Iowa, House File 802 was signed into law on June 8 of this year. The legislation prohibits "race stereotyping and divisive concepts in state agencies, including schools," according to the tracker.
Montana
Another example where critical race theory has been condemned at the state level is in Montana, where the state Attorney General Austin Knudsen deemed the curriculum unlawful, Newsweek reported.
Oklahoma
As for Oklahoma, a bill was signed into law that declares "No students/staff in public schools, including universities, shall be required to undergo racially discriminatory training and/or courses."
More states to come
State governments currently considering anti-critical race theory laws include Alabama, Arizona, Kentucky, Louisiana, Michigan, Missouri, New Hampshire, Ohio, Rhode Island, South Carolina, West Virginia, and Wisconsin.
At the highest levels of government, Senator Tom Cotton proposed a bill in the chambers of the US Senate forbidding critical race theory from being taught to members of the United States military. Cotton dubbed the bill as "Combatting Racist Training in the Military Act of 2021."
There have been reports that prestigious military school West Point is pushing critical race theory on cadets.
Cotton's proposal is not the only federal bill seeking to do away with race-based teachings in tax-payer funded institutions.
In the House of Representatives, Representatives Dan Bishop of North Carolina and Chip Roy of Texas both proposed bills that aim to end critical race theory coursework in publicly funded classrooms.
Not winning everywhere
In spite of the legislative success in passing anti-critical race theory legislation, some bills have stalled, and others have been shut down. Many bills have died in chambers of state legislatures, at least for this year.
In the Arkansas House, which passed anti-critical race theory legislation, two other separate bills were both withdrawn that call for the forbiddance of 1619 curriculum funding and courses that are oriented around racial identity.
Something similar happened in Mississippi, where state Senate Bill 2538, which sought to restrict funding for schools that teach materials that draw from the 1619 project, died in committee.
Connecticut Republicans attempted to end the teaching of "divisive concepts" in K-12 learning settings, but that piece of legislation did not pass the General Assembly.
MORE: Left-wing educators hold rallies to protest bans on teaching critical race theory in schools
IMAGE: Christopher Rufo/YouTube
Like The College Fix on Facebook / Follow us on Twitter