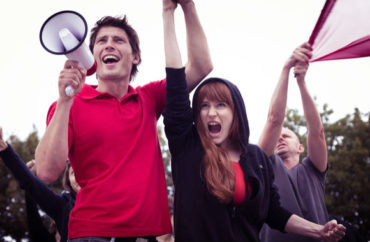 Across various U.S. cities today, progressive educators are holding rallies to pledge to "teach the truth" about United States history.
As noted in a press release emailed to The College Fix from Black Lives Matter at School and the Zinn Education Project, rally goers are committed to teaching a "full and accurate U.S. history and current events," as well as "rais[ing] awareness of the dangers of lying to students about systemic racism and other forms of oppression."
Jesse Hagopian, a teacher in Washington State and editor of Black Lives Matter at School, said "Most of us got into teaching in part to help make the world a better place. But we can't do that if we're banned from teaching the truth."
For Hagopian and his peers, that "truth" is that "structural racism has been foundational to our country and continues to harm our students and communities today."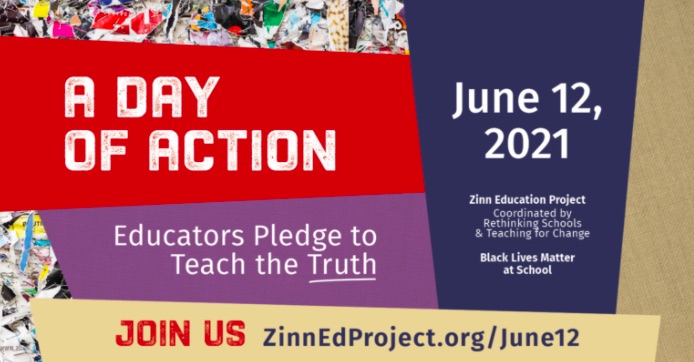 The Zinn Education Project, run by the non-profits Rethinking Schools and Teaching for Change, is named after Howard Zinn, author of the history text "A People's History of the United States." According to its website, the ZEP offers "free, downloadable lessons" based on Zinn's book.
MORE: Howard Zinn lied about Christopher Columbus. Here's how.
On the project's "Pledge to Teach the Truth" page, it claims various state-based legislation will prohibit educators from teaching students that the U.S. was founded on the "dispossession of Native Americans, slavery, structural racism and oppression."
"Specifically, the Missouri bill bans teaching that: identifies people or groups of people, entities, or institutions in the United States as inherently, immutably, or systemically sexist, racist, anti-LGBT, bigoted, biased, privileged, or oppressed," the Pledge page reads. "But how can one teach honestly about the nature of our society without examining how today's racial inequality is a systemic legacy of this country's history?"
It adds the Missouri legislation fails to note "a single lesson" which is "inaccurate" or "misleads" students.
"We the undersigned educators will not be bullied. We will continue our commitment to develop critical thinking that supports students to better understand problems in our society," the Pledge concludes.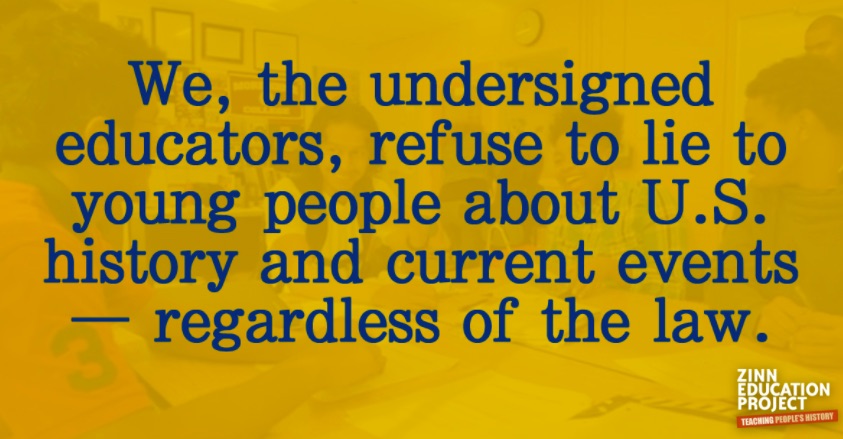 In the press release, Zinn Education Project Co-Director Deborah Menkart said "When young people see the inequalities that persist today — in income, or education, or justice — they ask, 'Why?'
"Under these current laws or proposals, teachers would be banned from answering these important questions. That's not teaching history. That's hiding it. Knowledge is why we're here, and knowledge is what students in our country deserve."
MORE: Oregon scholars challenge mandated reading of Howard Zinn
IMAGES: PhotographeeDOTeu/Shutterstock.com; Facebook screencap; Caucus of Working Educators screencap
Like The College Fix on Facebook / Follow us on Twitter