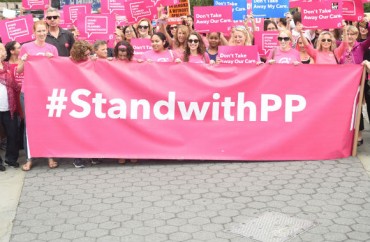 Social scientist says small sample raises questions about the study
An academic study put together by professors with the help of Planned Parenthood employees alleges that prohibiting the abortion giant from accessing Medicaid dollars harmed patients in Texas.
The study in Contraception did not list this conflict of interest, nor did the authors.
Furthermore, a social scientist and business research methods professor questioned the results of the study.
"Access to Care Following Planned Parenthood's Termination from Texas' Medicaid Network: A Qualitative Study" examined the experiences of women looking for alternative health facilities in Texas after the state cut it off from its Medicaid system.
Authors included University of Texas at Austin researchers and Planned Parenthood employees. One contributor, Dr. Anitra Beasley, is both the associate medical director for Planned Parenthood Gulf Coast and a professor and dean at Baylor College of Medicine.
The College Fix asked Contraception why it did not include a conflict of interest statement for the authors employed at Planned Parenthood but did not receive a response to two emails sent in the past week.
"The Planned Parenthood authors offered feedback on findings and drafts but were not involved in data collection, analysis, or drafting findings," the authors noted.
The small study relied on 24 completed interviews (a total of 30 participants originally joined) and found the "participants faced difficulties accessing care, including same-day appointments and on-site medications," experiencing "delayed or forgone reproductive health care, including contraception, and emotional distress."
A pro-life scholar who studies the effects of abortion policies questioned these findings in comments to The Fix.
Michael New, associate professor of practice at the Catholic University of America, said the research "contains a number of methodological weaknesses," mainly its small sample size. He also is affiliated with the pro-life Charlotte Lozier think tank.
"The fact that so few people participated is surprising considering the authors tried to recruit volunteers for 9 months and offered compensation to those willing to fill out surveys," New said.
Right now The College Fix has a back-to-school campaign to help us continue to support our amazing student journalists. A donation today will be matched thanks to a generous limited-time matching gift opportunity from a friend of The Fix! CLICK HERE for more details — and thank you!
"Considering that thousands of Texans obtained various health services from Planned Parenthood[,] a survey of 30 people provides very little information about the experiences of women who obtained either health care or contraception from Planned Parenthood," New told The Fix.
"People who volunteer to fill out surveys are disproportionately likely to have strong opinions about controversial issues," New said.
"Those who agreed to participate were probably angry about the fact that Texas excluded Planned Parenthood from the state Medicaid program," the professor said. "This likely skews the results."
The Fix asked Anna Chatillon and Kari White of UT Austin for a copy of the interview guide used in the study and a response to New's comments. White did not respond to two inquiries sent in the past week, while Chatillon deferred to a UT Austin spokesperson.
"The goal of qualitative research, such as this, is not to generalize to a larger population but to capture a range of detailed experiences," Laura Dixon of the university's Texas Policy Evaluation Project said via email. The scholars are affiliated with that initiative.
"As we note in the limitations section of our manuscript, the sample size limits the study's generalizability. In this same section, we also state that patients who had more adverse experiences with the termination may have been more motivated to participate than those who did not participate," Dixon said. "However, our results [are] largely consistent with other peer-reviewed published articles on the impacts of similar exclusions on patients' access to care."
The study argues that "before Texas terminated Planned Parenthood from Medicaid, clients found quality care at health centers that was evidence based, compassionate, and accessible."
Defunding the provider "compromises access to sexual and reproductive health care for the most vulnerable Texans in a state with high maternal mortality rates and severely restricted access to legal abortion care, both of which disproportionately affect people living on low incomes and people of color," the authors wrote.
The paper calls for "returning to compliance with federal policy" to preserve "reproductive autonomy" for Texans.
But this does not paint the full picture, according to Professor New.
He said Texas Medicaid recipients have had "plenty of other options" aside from Planned Parenthood, noting that there were 68 Federally Qualified Health Centers in the state and just 39 Planned Parenthood centers in 2015. FQHCs are taxpayer-funded health care clinics that provide free or low-cost primary care but don't commit abortions.
MORE: Some California Catholic universities cover abortion in health plans
IMAGE: A Katz/Shutterstock.com
Like The College Fix on Facebook / Follow us on Twitter