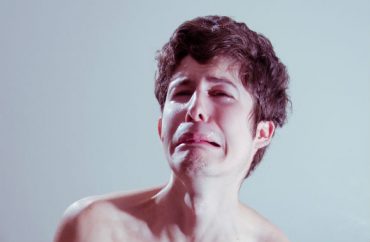 As could be predicted, the easy aggrieved social justice warrior (SJW) set is not at all happy with the University of Chicago's welcome letter to the class of 2020 which said the school does not support "so-called trigger warnings" and "intellectual safe spaces."
U. Chicago Dean of Students Jay Ellison's letter reads in part "Once here you will discover that one of the University of Chicago's defining characteristics is our commitment to freedom of inquiry and expression. […] Members of our community are encouraged to speak, write, listen, challenge, and learn, without fear of censorship."
According to Heat Street,  UC students past and present, faculty, and others across social media were not pleased with the college's announcement.
"One student told DNA Info that the administration was asking students to 'check their compassion and their experiences at the door.' Another, the head of the campus sexual assault survivors network, said that this was simply the latest failure by the college to cater to interest groups.
"The administration has a huge problem with transparency, and they have been slow to address issues related to sexual violence, disability injustice, police discrimination and many more," she said.
Vox posted an op-ed accusing the college of "exercising power" over its students, calling trigger warnings "pedagogical imperatives." The piece also defended students who shouted down or ousted controversial speakers from other campuses, saying that they "challenge" academic professors and "hold us accountable" for their institutional biases.

The New Republic whined that the University of Chicago was "attacking academic freedom" by telling students to think more critically about shutting down speakers and shutting off conversation. …

MORE: 'Safe space' offered at university in response to GOP Convention

The letter from the dean, the school has now repeatedly reiterated, is not an outright ban on safe spaces or trigger warnings. Professors are still free to give a heads-up to their students, and the more delicate students are still free to gather in out-of-the-way places for crafts time, while other, more intellectually mature students discuss controversial topics.

But that didn't stop students on Twitter mistaking the dean's position on "trigger warnings" as a ban. They launched into social media diatribes about the importance of warning people that they might encounter uncomfortable situations and ideas.
Even a popular science fiction author (and known social media SJW) jumped on the bandwagon, apparently unaware of how long ago he attended college:
The conservatives gloating about @uchicago's "No Safe Spaces" policy don't appear to think it will apply to them, too, the dear wee lads.

— John Scalzi (@scalzi) August 25, 2016
MORE: Conservative student harassed after he criticized 'safe space' activists
MORE: Ralph Nader goes off on 'absurd' trigger warnings, 'sensitive' campus men
Like The College Fix on Facebook / Follow us on Twitter
IMAGE: Spunkinator/Flickr