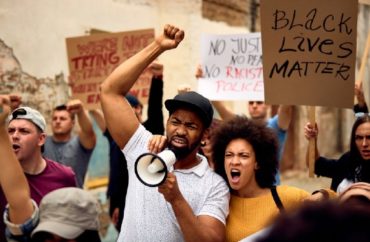 Communications professor raises concern about 'ideological drift' of center
A new writing center at Bard College will focus on "publishable narratives on social justice topics" as well as "free expression" and "civil dialogue."
The Center for Ethics and Writing at the New York university will start up with the aid of a $300,000 grant from the Booth Ferris Foundation.
"The center aims to address the deterioration of civic dialogue, which has been under increasing threat in recent years from a growing intolerance of opposing viewpoints and widening gaps in experiences along racial, ethnic, and economic lines," a news release sent to The College Fix stated.
The center "reimagines the study of literature and writing as both an academic and social practice."
The Fix asked the center's director, Dinaw Megstu, for further information on how the new program will increase tolerance for opposing viewpoints and if "social justice topics" would include center-right beliefs, such as school choice and opposition to abortion.
The Fix also asked if conservative voices would be included in the programming.
Megstu said via email "it's our hope that the Center's work teaches students how to engage with a vast range of social/political issues outside of the traditional discourse."
"The aesthetic we encourage our students to engage with isn't argumentative or position-based," he said. He added that the center does not "ask students to find answers or resolutions but rather to engage critically and creatively with multiple perspectives, to find common ground in uncertainty and in the complexity of the human condition."
The center also wants students to "interrogate their own understanding and role as authors and narrators. That holds true for any concerns they may have and bring to the classroom."
But programming so far has been devoid of center-right views, including a workshop on "Writing While Black."
Invited artists and authors so far include Yasmin El-Rifae, a Palestinian feminist writer and Dana Bishop-Root, an artist activist and librarian who hosted a movie screening unaffiliated with Bard about "the capacity of black queer/trans social life to impact the world while living what is simultaneously an invisible—and hypervisible—existence."
MORE: Heather Mac Donald challenges BLM protesters at Berkeley Law
An event in March featured a male writer who believes he is a female and Bard Africana Studies Professor Peter L'Official.
Jeffrey McCall, a communications professor at DePauw University and regular commentator on media ethics and journalism standards, commented on the program and described what he believes the college will need to do to succeed.
"On its face, the grant for the Center for Ethics and Writing has potential to enhance national dialogue and understanding. Certainly, the nation needs a more productive civic dialogue and more understanding of opposing viewpoints," McCall told The Fix via email. "The key question is whether this grant will be used to meet these objectives broadly or if perhaps the Center is going to push ideological flashpoints."
He continued with his criticism.
"Freedom of expression is, indeed, under threat in many corners and the Center would be wise to be concerned for the wide range of such threats," he said.
He said the center appears to have an "ideological drift" based on the highlighted programming. This bias "could well limit its overall effectiveness on free expression matters and even reduce its credibility if it is perceived as being only concerned for certain kinds of threats to free expression while ignoring others."
This is not the only programming at Bard that would appear to push an agenda.
In the past, the college underwent an "adversity audit" to evaluate its library's representation of ethnicity and race with the goal of "increasing our knowledge of our collection" as reported on by The Fix.
Right now The College Fix has a back-to-school campaign to help us continue to support our amazing student journalists. A donation today will be matched thanks to a generous limited-time matching gift opportunity from a friend of The Fix! CLICK HERE for more details — and thank you!
IMAGE: Drazen Zigic/Shutterstock
Like The College Fix on Facebook / Follow us on Twitter