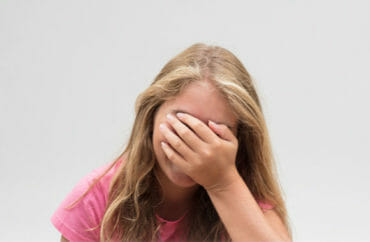 Blames conservatives for the 'attack' on professor
A socialist student group at the University of Michigan has come out swinging against efforts to cancel a music professor for showing a 1965 movie that included an actor in blackface.
Professor Bright Sheng showed students a version of Shakespeare's "Othello" which includes a white actor, Laurence Olivier, playing a North African Moor. Sheng can still meet with students in his studio but will not be teaching courses this semester.
But it's not liberal students and social justice warriors who are at fault, it's the "right-wing," according to campus socialists.
"Oppose the right-wing, racialist attack on composer Bright Sheng at University of Michigan," the headline for an article by a campus socialist group blares.
"The International Youth and Students for Social Equality at the University of Michigan denounces the racialist smear campaign against renowned composer, conductor and pianist Bright Sheng," the group wrote in an article at World Socialist Web Site.
"All serious and democratic-minded students should refuse to be intimidated and come to Sheng's defense," the group said. It rejected the argument from some students and faculty that showing the movie is a "racist act."
Despite the headline, the nearly 1,800 word article provides no further proof of explanation of how the attack came from the "right-wing."
Instead, the group does correctly note that criticism against Sheng came, and may have started, with at least one student named Olivia Cook.
"In such a school that preaches diversity and making sure that they understand the history of POC (people of color) in America," Cook, a student of Sheng, said, "I was shocked that (Sheng) would show something like this in something that's supposed to be a safe space."
Cook doesn't sound like a right-winger to me.
Could the dean of the theatre department at a public university be the mystical right-winger the socialist students see?
"Professor Sheng's actions do not align with our School's commitment to anti-racist action, diversity, equity and inclusion," Dean David Gier said, according to the Michigan Daily.
Hmm.
Could professor of composition Evan Chambers be the Trump supporter that lobbied to get Sheng to step down from teaching one of his classes?
"To show the film now, especially without substantial framing, content advisory and a focus on its inherent racism is in itself a racist act, regardless of the professor's intentions," Chambers said, using words that no conservative has ever said.
ALERT: Check out our new Campus Cancel Culture Database!
IMAGE: Giulio Fornasar / Shutterstock.com
Like The College Fix on Facebook / Follow us on Twitter