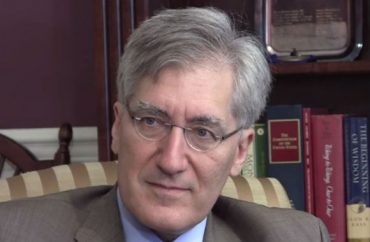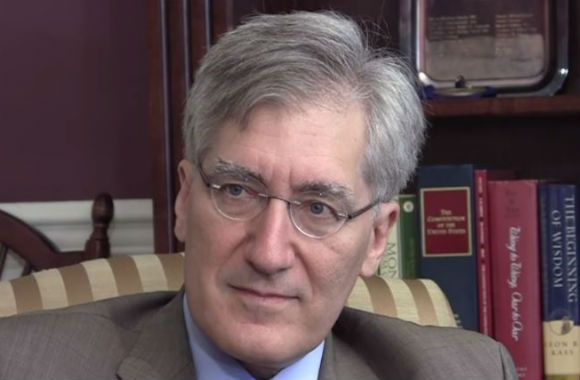 Princeton Prof. Robert George has beaten the odds: Not only did he not have to sue his university for an improperly withheld promotion or fight for his tenure, but the conservative academic has just been honored by Princeton.
A startlingly rare social conservative at the top of the ivory tower who has co-taught a popular class with the Marxist Cornel West, George received a President's Award for Distinguished Teaching at Princeton's commencement today along with three other professors.
A Princeton news release manages to say only nice things about George, with no backhanded compliments or political digs for being vocally pro-life or believing that gender identity cannot dictate reality:
A colleague highlighted the impact George has had on "generations of Princeton students" who have "fond recollections [of] his now famous courses in "Constitutional Interpretation" and "Civil Liberties," which "remain among the largest and most popular in the politics department."

A recent alumnus described how "Civil Liberties" "confronts some of the deepest and most controversial questions of public morality and civic life," and how "Constitutional Interpretation" "wrestles with intractable debates about the foundations and nuances of constitutional doctrine."

A former student who worked with George as an undergraduate and a Ph.D. candidate, said: "On a range of topics, he challenges my thinking profoundly. We have discussed everything from politics to philosophy to religion to science — everything under the sun. Moreover, he discusses these subjects always with an eye not to convince but to instruct. We certainly disagree sometimes, but I know that I am not off the hook unless my ideas are well grounded."
To its credit, and my good fortune, Princeton still honors academic freedom and diversity of thought. https://t.co/xVpM302EUy

— Robert P. George (@McCormickProf) May 31, 2016
Congratulations, professor!
Like The College Fix on Facebook / Follow us on Twitter
Like The College Fix on Facebook / Follow us on Twitter