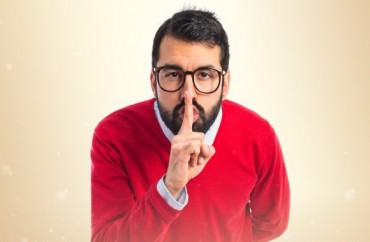 When a prospective student teacher says he doesn't think it should be illegal for adults to have sex with minors, any sensible college educator will see that as a red flag and request a conversation.
But the most overturned appeals court in the country blew past that red flag and invented a new exemption to the First Amendment concerning "professional standards," in a ruling Tuesday that's drawing criticism from free-speech advocates for going far beyond the facts of the case.
Mark Oyama sued the University of Hawaii for denying his application to become a student teacher, which he needs in order to become certified as a teacher in Hawaii. The school cited his (privately stated) views on sex with minors and special-education children as mostly "fakers."
A lower court ruled in favor of the university, citing a Supreme Court precedent (Hazelwood) that is focused explicitly on K-12 schools and the potential that student speech could be construed as officially endorsed by those schools.
RELATED: Student told he can't openly disagree with gay marriage in class at Jesuit college
The 9th U.S. Circuit Court of Appeals upheld by ruling, but as the Student Press Law Center reports, it was silent on the applicability of Hazelwood. Instead, the three-judge panel said the denial to Oyama was appropriate because it
related directly to defined and established professional standards, was narrowly tailored to serve the University's foundational mission of evaluating Oyama's suitability for teaching, and reflected reasonable professional judgment.
SPLC Executive Director Frank LoMonte is horrified by this thinking:
This is a Frankensteinian hybid of constitutional standards — "narrow tailoring" is regarded as a demanding burden on the government censor, while "reasonableness" is a very light burden — and it is not at all clear how it will play out in future cases.
He notes that the 9th Circuit appears to have appropriated a ruling by the Minnesota Supreme Court, which upheld the University of Minnesota's academic discipline of a mortuary sciences student "who made jokes about a cadaver," but stretched it so that a student can be "completely deprived of his chance to complete his degree":
While it appears clear from the Ninth Circuit's ruling that this new and more censorship-forgiving standard will apply only to students in heavily regulated professional programs, college attorneys predictably will attempt to apply it more expansively to anything "unprofessional" published by any student on social media …
RELATED: UNC's Mike Adams is back, trolling abortion activists who suppress speech
The SPLC and Foundation for Individual Rights in Education had filed a brief with the 9th Circuit asking it to side with Oyama, and FIRE is equally concerned by the breadth of the ruling:
Oyama had expressed his commitment to obeying the law despite his personal opinions, but the court nevertheless deferred to the university's determination that he would not properly manage situations involving potential sexual abuse or students with disabilities … the holding essentially allows schools to punish any student who questions or disagrees with any laws, rules, or social norms related to the profession in which the student hopes to practice.
Keep your views to yourself if you want an academic job
You may have had the same immediate reaction of one Twitter user who is glad Oyama isn't teaching kids, but keep in mind that the 9th Circuit's holding will likely hit socially conservative students the hardest.
@AriCohn @kcjohnson9 yeaaahhhh keep this guy the fuck away from kids. Thanks, free speech warrior. pic.twitter.com/2I16vL8JXa

— Esteban (@cmb991) December 29, 2015
There's no shortage of Hayek or Friedman devotees in universities. You can support Adam Smith's invisible hand till the cows come home and get hired at the highest echelons of academia.
Not so if you're socially conservative like Mike Adams or Robert Lopez or even Monica Pompeo, whose expressed distaste for lesbian romance got her penalized in a film class.
People like these basically have to hide their deepest convictions if they want to be a professor, social scientist or professional in a field with one-sided views on contentious issues. Now the 9th Circuit is making it challenging for them to even graduate.
RELATED: Professor faces suspension after sending students to pro-traditional family conference
UCLA Law Prof. Eugene Volokh, who worked with SPLC and FIRE on their brief, wrote separately about a torrent of troubling statements in the 9th Circuit's ruling:
[Oyama's] statements reflected a failure to absorb these defined and established professional standards
That Oyama did not in fact consummate the acts proscribed by these professional standards does not mean that the University's decision to deny his application was not directly related to them.
the University could reasonably conclude that Oyama would fail to perceive, or to exercise the vigilance needed to identify and report, potential or actual sexual abuse of students by other adults
Volokh foresees "business schools, social work schools … and the professional regulatory bodies with which they deal" deciding that they can suppress student views for practically any reason, "especially once professional organizations realize that they have the power to effectively authorize such speech restrictions."
RELATED: Student can be punished for criticizing lesbian movie in film class, court rules
Imagine the psychiatry profession before 1974, Volokh says:
During that era, professors might have thought that a student who thought that homosexuality is normal showed a lack of good medical judgment, and might well counsel and treat patients in irresponsible ways (by the standards of the profession of the time). … Today, professors might think the same of a student who thinks homosexuality is improper. …

If the decision below is affirmed, all these students could be terminated from their academic programs. The students' "views," universities could argue, are "out of alignment" with the profession—or with just the portion of the profession represented on the faculty or in the administration.
He concludes that "this is a very dangerous decision" because of "what it signals to university administrators for the future."Until there's a circuit split on the issue, not much can be done to protect minority views in academia in the 9th Circuit's jurisdiction out west. So either shut your mouth or lawyer up and get a case moving toward another appeals court, so this current Supreme Court – unusually friendly to freedom of expression – can swat down the 9th's small regard for academic freedom.
Like The College Fix on Facebook / Follow us on Twitter
IMAGE: Shutterstock