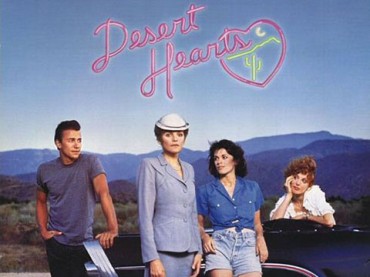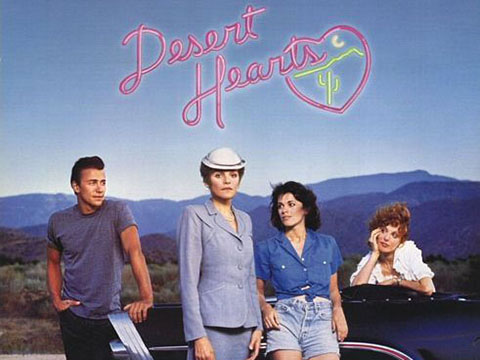 Update on this First Amendment lawsuit filed against the University of New Mexico last year: A federal judge has dismissed the case by former student Monica Pompeo, saying the Board of Regents is protected by "qualified immunity."
The case revolved around Pompeo's film-studies paper about the lesbian-romance movie Desert Hearts, in which she said homosexual attraction was "perverse" and referred to a childless woman in the film as "barren." Her professor refused to grade the paper, saying it included "hate speech," Pompeo claimed.
Judge Christina Armijo concluded she had "erred" in allowing the case to proceed a year ago:
What the Court needs, and what Plaintiff [Pompeo] has failed to provide, is a citation to an on-point Tenth Circuit [appeals court] or Supreme Court decision, or an analysis of the weight of authorities from other courts, clearly establishing that the types of restrictions Professor [Caroline] Hinkley and Professor [Susan] Dever imposed on Plaintiff's Desert Hearts paper did not reasonably relate to legitimate pedagogical concerns.
RELATED: Student punished for criticizing lesbian movie can sue college, but rulings vary
The ruling is dated Sept. 22, but the Albuquerque Journal only reported it last week:
Armijo wrote that the further investigation into the case showed Pompeo's professors offered her numerous opportunities to rewrite her essay to adhere to academic standards or to take alternative academic routes to achieve her class grade.

The dismissal also says that Pompeo's professor, Caroline Hinkley, was "personally offended" by Pompeo's views, but that the law was not clear enough to allow the court to decide if that "subjective hostility to a student's viewpoint" was within the scope of teaching.
The dispute appears to turn on whether a professor can penalize a student for putting unsubstantiated opinions in a "critical and analytic paper":
And Hinkley asked Pompeo to back up her statements about homosexuality, writing on the margin on Pompeo's paper: "Why is attraction to the same sex perverse? This is a strong statement that needs critical backup. Otherwise it's just inflammatory."
The Journal said Pompeo has appealed the ruling to the 10th U.S. Circuit Court of Appeals in Denver.
Read the ruling and Journal story.
RELATED: Student accused of 'hate speech' for lesbian paper can sue college
h/t Campus Reform
Like The College Fix on Facebook / Follow us on Twitter
IMAGE: Desert Hearts Productions