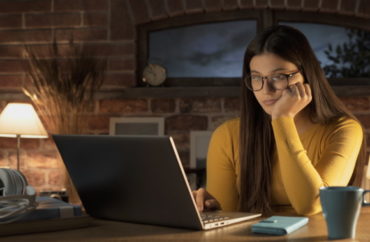 Students also voice understanding over measures taken to stymie outbreak, but criticize distance learning as less effective
Ashlyn Bobele had looked forward to her spring 2020 semester of college for a long time.
The UC Berkeley senior is soon set to graduate, and the time leading to that moment was meant to be spent making lasting memories on campus — doubly important to Bobele since she transferred to the school as an upperclassman.
But UC Berkeley, like many other universities up and down the state of California, has suspended most in-person classes through March 29 to help stop the spread of the coronavirus, so Bobele is quarantined from her school like all the rest.
"I'm heartbroken as a transfer student because I feel like my final semester is being taken away from me—all of the social activities and experiences," Bobele told The College Fix. "Transfers only get four semesters to be a Cal student. Not knowing if we will be in another lecture hall at Cal before we graduate—it literally sucks so much. You work your a** off to get to Berkeley and then you're not able to experience what being a student at Cal is."
Bobele is not alone. In interviews with The College Fix, several University of California seniors voiced frustration that their final semester of college has been upended by the turmoil.
"I want to redo my senior year without all the chaos," said UC Santa Barbara senior Charles Kendo Neumann.
UC Berkeley senior Daniel Vazquez put it this way: "I hate this!"
Some students sounded like they understand why the decision was made, but are not thrilled. UC Berkeley senior Jiseop Kim seemed resigned to the decision. "I mean, what else would we do," he said.
Some students voiced frustration at some of the measures underway to contain the outbreak, while also accepting why it had to happen.
UC Berkeley senior Christopher Heredia said he thinks it was the right call: "Better this way. Better to be proactive in its spread than reactive."
'What I'd really like to see is some kind of refund'
But not everyone is thrilled with distance learning. Several students said that they felt the online classes are not as effective as in-person ones.
"I'm paying for in-person classes and it's possible that half of this semester is going to be online," UC Berkeley senior Sydney Ghoreishi said. "Frustrating, but I'd rather not have corona. What I'd really like to see is some kind of refund."
UC Berkeley senior Anna Bernick echoed similar sentiments.
"I feel like there's a social disconnect by having online classes because we aren't getting face-to-face interaction," UC Berkeley senior Anna Bernick told The College Fix.
"My gender and women studies class yesterday felt like a YouTuber livestream with the professor asking questions on the chat section. While I understand it's better than straight up cancelling classes, the disconnect feels prominent," she said.
And UCSB senior Vince Feliciano, like other students, pointed out that technology can be spotty — WiFi can go in and out, among other problems.
"Personally, I'll miss hearing lectures in person and running into people from class around campus," he said. "I really hope they figure out a viable way to accommodate people who have limited/no internet access."
Still there was some level of acceptance among many students.
"By isolating everyone, we are preventing more people from getting the virus. Overall, I think it's good," said UC Berkeley senior Grace Kim.
UC Berkeley senior Hwen Dee agreed.
"I think it is the responsible move on the school's part," he said. "Better safe than sorry."
MORE: Duke, UCLA, Purdue, UVA join list of schools switching to virtual classes amid coronavirus outbreak
IMAGE: Stock Assoc / Shutterstock
Like The College Fix on Facebook / Follow us on Twitter