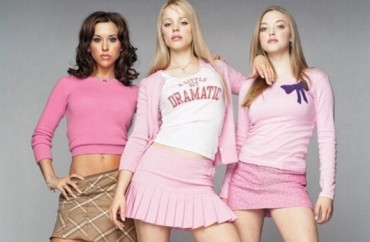 ANALYSIS: Is sorority rush a safe space?
'After six hours of judgment and insecurity … it's hard and confusing to leave a house after having a great conversation with a girl and being led to believe that the girls in a particular house like you, and then finding out you were cut from that house'
The sorority rush process at Northwestern University, in which female students work to be accepted into their favorite sorority, is a physically and emotionally taxing process that ultimately violates the school's strict anti-hazing policy.
So says Northwestern University freshman Cate Ettinger, who wrote an op-ed in the Daily Northwestern arguing that what she witnessed during her school's recent recruitment period – "girls … sobbing in Norris University Center after not getting called back to their favorite houses, gossiping about the stereotypes of the chapters, turning on friends who they felt they must compete with, and judging and critiquing their fellow women" – ultimately amounted to hazing.
That's because school policy defines hazing as "intentionally or unintentionally" producing "mental, physical, or emotional discomfort … for the purpose of initiation into … [an] organization," she wrote.
"The fact that hazing can be unintentional is crucial because the Northwestern Panhellenic Association, the sororities' governing body, claims it doesn't allow hazing, in accordance with University policy," Ettinger wrote in her column. "But this does not mean hazing doesn't happen. It clearly does, as evidenced by the mental, physical and emotional discomfort I witnessed."
"I saw women doubt themselves and be overcome with anxiety; I saw women standing in the snow in heels and dresses, bouncing to stay warm; and I saw the strongest women I know break down and drop out of the process."
She added weather also played a role: "Standing among women shivering in required formal attire in the snow left no doubt in my mind that we were hazed."
In an email interview with The College Fix, Ettinger said she stands behind her argument.
"The [Northwestern hazing] policy states that the 'creation of excessive fatigue' may occur through 'late night work sessions, meetings…' The hours of recruitment were ridiculous and unrealistic; three nights of the week ended at 11 p.m. after six hours of judgment and insecurity," she told The Fix, adding "it's hard and confusing to leave a house after having a great conversation with a girl and being led to believe that the girls in a particular house like you, and then finding out you were cut from that house."
She said there's solutions that can be proffered.
"Panhellenic could change the hours of recruitment to shorten each round and make sure they end earlier; they could be a lot more transparent about what's happening behind the scenes as well," she said in her email. "Having to guess how the sororities are 'ranking' and 'scoring' everybody is torturous and I don't see why 'potential new members' can't be more informed about what's really happening."
In general, the voting process that happens behind closed doors of each sorority house is vastly different, but typically potential new members are voted on by a minimum of three sorority members after every round. On a scale of 1-10 or 1-5, sororities typically score applicants based on the quality of conversations held, and this score reflects how well they would or would not fit in with the rest of the members of the house.
But snowy weather is something neither Panhellenic nor Northwestern University can control, and any school located above the Mason-Dixon line can expect harsh conditions in the winter. At the event Ettinger described in her column, participants were given a 10-second warning before the round began to take off their coat. To sorority women running recruitment, 10 seconds may not constitute "prolonged exposure" to cold temperatures.
But one of Ettinger's concerns over the demands recruitment places on students may have merit: that NU's spring rush's five days totaled 32 hours, or about six hours per day.
While this may seem excessive to some, participants are informed of the time commitments before the process begins. That's because the Panhellenic Council's national committee requires sororities hold informational sessions before recruitment so participants are aware of every aspect of rush.
But there are ways to ease time-commitment burdens. At the University of Michigan, for example, the six days of recruitment are spread out over the course of four weeks, which leaves room for the avoidance of any major conflicts with academics or a job. Even more efficient is the process at the University of Alabama, which requires the participants to arrive at school a week before classes begin so as to give the women a chance to fully focus on recruitment without the stress of balancing school and rush.
In the end, there's a certain level of subjectivity that's going to occur during rush, but there's always room for improvement.
"This is the most fair system across the board that the entire Greek community utilizes to match, by preference on both sides, a girl and house," wrote Spencer Goodson, former member of the Panhellenic Council for UNC-Chapel Hill, in an email to The College Fix.
"In fact, in the UNC Greek system, we've just legalized strides to continue to move away from a 'frilled' recruitment, and rather toward one that recognizes merit, character, and involvement of women undergoing the process by eliminating skit rounds, unnecessary spending, and additional anxieties of potential new members."
Like The College Fix on Facebook / Follow us on Twitter
IMAGE: Mean Girls