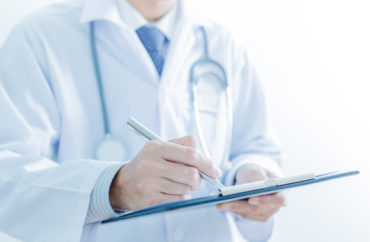 OPINION: Amid pandemic, calls for Medicare-for-all grow. Here's why that's a bad idea.
Support for single-payer healthcare, also known as Medicare-for-all, is strong across undergraduate and graduate populations. It is also, importantly, popular among pre-med students, who eventually become activist medical students and then activist physicians.
In 2018, the student caucus of the American Medical Association forced the organization to rethink its long-standing hostility toward single-payer healthcare in a fiery debate that pitted veteran physicians against passionate neophytes. While older physicians motivated by the economic realities of single-payer healthcare warned of the potential financial pitfalls to their profession, the medical students were motivated by the vision of egalitarian social justice that has become synonymous with most institutions of higher education.
A year later in 2019, 47 percent of the AMA's House of Delegates voted to reverse the organization's formal opposition to single-payer healthcare. The medical students' activism had moved the opinion of the country's premiere medical association and very nearly overturned a policy position that has existed since the 1930s.
College student approval percentages for universal healthcare vary between 50 percent and 90 percent, and college graduates who enter medical school unsurprisingly bring their undergraduate opinions about universal healthcare with them.
Medical students are not normally known for their political activism, but this student group comprises some of the university's most reliable advocates for single-payer healthcare. Now, like many politicians in the current pandemic, many students have seized on the COVID-19 crisis to further make the case for single-payer healthcare in the United States.
In response to the COVID-19 pandemic, the organization Physicians for a National Health Program created an eight-point plan to confront the COVID-19 virus, which was published in The Boston Review:
1. Immediately protect patients from medical costs due to COVID-19.
2. Implement universal coverage through a Medicare-for-all reform.
3. Restore our public health infrastructure.
4. Protect incarcerated patients.
5. Protect immigrant patients.
6. Stabilize hospital financing while protecting patients from hospital costs.
7. Ensure that pharmaceuticals and vaccines – including for COVID-19 – are affordable for the public.
This plan has some significant flaws, chief among them #2. As an economics graduate student and hospital administration professional highly critical of Medicare-for-all, I can attest to the plan's major shortcomings.
The wrong way to do medicine
The call to protect patients from medical costs due to COVID-19 makes complete, albeit temporary, sense. What makes the COVID-19 situation unique from an economic perspective is how universally people have been affected through no fault of their own. And because the lockdowns gutted Americans' ability to generate revenue to pay for healthcare costs, temporary protections for healthcare expenditures are certainly warranted.
However, the call to implement universal coverage through a Medicare-for-all reform implies that some form of single-payer healthcare would have prevented the COVID-19 crisis and that the immediate implementation of a single-payer system in America would speed up the battle against the virus.
The pandemic began in China, after all, a communist country with a single-payer healthcare system. Italy, meanwhile—a parliamentary republican country with a single-payer healthcare system—has been proportionally among the countries most decimated by the pandemic.
The logic behind advocating a single-payer system in a crisis is the alleged ability to better administer emergency operations and logistics with a centralized bureaucracy. While this rationale is easy to comprehend, it is not supported by any evidence.
Moreover, the market has been responding fantastically to the outbreak in the United States: Every corporation and private entity that the government has called upon to assist with relief efforts has responded with the requested services and supplies.
New York Governor Andrew Cuomo, hardly a defender of the status quo of American healthcare, said last Tuesday: "Our healthcare system is operating. I don't believe we've lost a single person because we couldn't provide care… People we lost we couldn't save despite our best efforts."
Government can't make people healthier
The activists' calls to "restore" our public health infrastructure implies that Americans would be healthy if all Americans had healthcare insurance and better access to care. As with the first point, this recommendation highlights the fatal assumption of single-payer advocates: the government can make the population healthy.
America's healthcare costs are not high because many Americans don't have healthcare insurance or because America's health infrastructure is inferior to other countries. America's healthcare costs are high because Americans are very unhealthy. A 2016 Mayo Clinic Proceedings study found that less than 3 percent of Americans meet the qualifications of a healthy lifestyle, which include: no smoking, moderate or vigorous exercise for at least 150 minutes a week, and a diet score in the top 40 percent on the Healthy Eating Index.
America has the most advanced medical technology and the most cutting-edge healthcare facilities of any country in the world. The lagging health of Americans (and the resulting high healthcare costs) is a consequence of Americans' behavior, not its health infrastructure. The number one cause of death in America is heart disease, which is linked to obesity, not lack of access to care.
Unless a single-payer healthcare system can force Americans to exercise more and eat better, it will not lower healthcare costs or improve health outcomes. Additionally from a COVID-19 perspective — as Governor Cuomo's comments suggested, there is no evidence to suggest that improved health infrastructure would have helped combat the virus more effectively.
The next generation of med students is surely well-meaning, but they are misguided in what government healthcare can actually accomplish. Unless and until the government can control peoples' everyday choices—an unsavory prospect—it won't be able to create a healthier populace, and any universal healthcare system here will inevitably fail. Med schools would do well to ensure that their students are aware of this going into the medical field.
MORE: Most young Americans support Medicare for all, according to poll
MORE: 40% Americans prefer student debt forgiveness to universal healthcare, says survey
IMAGE: PORTRAIT IMAGES ASIA BY NONWARIT / Shutterstock.com
Like The College Fix on Facebook / Follow us on Twitter