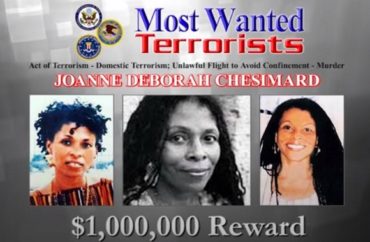 In email to students, Stanford dean of students positively quotes domestic terrorist Assata Shakur
Stanford University Dean of Students Mona Hicks recently sent out an email to students in which she closed by citing a quote by Assata Shakur, a fugitive on the list of the FBI's most wanted terrorists.
The June 1 memo begins by discussing COVID-19 health concerns, and proceeds to offer a variety of safety tips and advice to those who wish to engage in the nationwide protests.
"As protest organizers around the world plan non-violent demonstrations, we must also recognize the grief and pain that are thrust into these spaces. Despite efforts to organize civilly, there are times when some will engage in destructive or harmful behavior. In every case, the well-being of our students is our top priority," Hicks wrote.
She concluded the email by stating she appreciated the messages of support she has received and that, as a black woman, "I am also struggling to make meaning in our world today, but your humanity gives me hope — your energy, your education, your truth, and your purpose."
"This loving refrain from Assata Shakur still rings true as I shelter-in-place: 'It is our duty to fight for our freedom. It is our duty to win. We must love and support each other. We have nothing to lose but our chains.'"
Dean Hicks, who began her job at Stanford earlier this year, has not responded to The College Fix's repeated requests for comment, nor have officials within the university's media affairs division.
But the Stanford College Republicans have taken offense to use of the quote.
"For Hicks to praise and endorse a cop-killer at a time when thugs and murderers are terrorizing Americans in their businesses, vehicles and homes is unacceptable and unbecoming of anyone in a position of authority at Stanford University," Vice President Jose Luis Villarreal said in a statement.
"We condemn Mona Hicks in the strongest terms and demand that she apologize immediately."
Outside observers have also weighed in.
The Federalist's Erielle Davidson tweeted in response to Hicks' email, "And we wonder how we got here? Take a good hard look at the Marxism running rampant in higher ed."
.@Stanford's dean of students sent a school email, adoringly quoting Assata Shakur, a violent activist who has been convicted of first-degree murder. And we wonder how we got here? Take a hard look at the Marxism running rampant in higher ed.

— Erielle Davidson (@politicalelle) June 2, 2020
Formerly known as Joanne Deborah Chesimard, Shakur became involved decades ago with both the Black Panthers and the Black Liberation Army, two black revolutionary organizations. While a member of the latter, she is alleged to have committed crimes including robbery and murder.
Her most famous act with the BLA came in 1973 when she was stopped, along with two other members, by New Jersey State Troopers Werner Foerster and James Harper. A shootout occurred which left dead both Foerster, who was said to be shot execution-style, and one of Shakur's associates. Harper was left wounded.
Later, Shakur was convicted of Foerster's murder and sentenced to life in prison.
In 1979, Shakur escaped with the help of other BLA members. She fled to Cuba where she remains to this day. In 2013, the FBI placed her on a list of most-wanted terrorists. The bureau and attorney general of New Jersey are offering a combined reward of up to $2 million for information leading to her arrest.
MORE: Stanford leaders compare College Republicans to mass shooters and domestic terrorists
IMAGE: FBI screenshot
Like The College Fix on Facebook / Follow us on Twitter