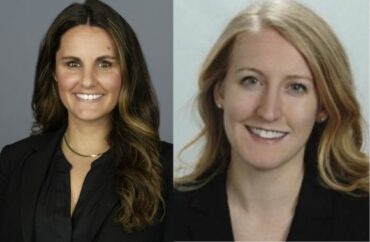 Wait until they find out what happens during abortion
Laws that protect preborn babies from being destroyed in the womb through abortion are bad because they could lead to more heart surgeries and neonatal deaths, according to a paper and presentation from Stanford University doctors.
Dr. Hayley Miller and her colleagues in the fetal medicine, OB/GYN and cardiology departments recently published a paper based on a prior presentation they gave on the different effects of laws that prohibit abortion.
"States considering limiting abortion should consider the implications on the resources required to care for [an] increasing number of children that will be born with significant and complex medical needs, including those with congenital heart disease," the authors wrote.
A complete national abortion ban would mean "an additional 531 neonatal heart surgeries, 16 heart transplants, 77 [oxygen support] utilizations, and 102 neonatal deaths annually," the authors wrote in Obstetrics & Gynecology on Aug. 3. If they are worried about neonatal deaths, wait until they find out what happens during abortion.
Dr. Miller (pictured, left) is not simply making a wonkish point that pro-life states need to make sure their Medicaid system budgets for future medical costs – she is arguing against pro-life laws.
The "reproductive and sexual health advocate" tweets under the handle "@hreprojustice." "Reproductive justice" is a term pro-abortion activists use because "I support the killing of preborn babies" doesn't roll off the tongue and is too honest.
"Abortion restriction is inhumane, unjust, and irresponsible. Access to safe and legal abortion is critical," Miller wrote on May 5, 2022, after the leak of the Roe v. Wade reversal decision. "Complications that can arise in a pregnancy are complex and unpredictable. Legislation limiting abortion will harm those facing unexpected pregnancy complications."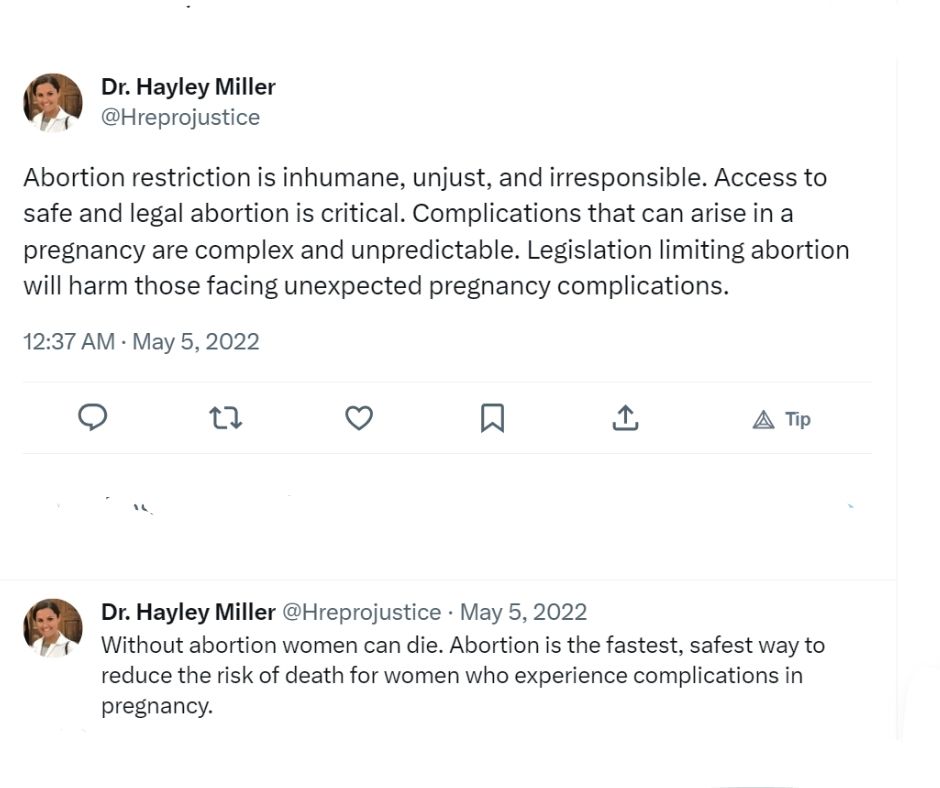 "Without abortion women can die," she claimed. "Abortion is the fastest, safest way to reduce the risk of death for women who experience complications in pregnancy."
She previously advocated for toilet-bowl abortion drugs to be distributed on public California college campuses and frequently shared social media posts from pro-abortion groups.
Co-author Dr. Andrea Henkel also supports abortion. "Hey California! Abortion is literally on the ballot. Vote YES on Prop 1 and turn in your ballot by November 8th to protect reproductive freedom," she wrote on X/Twitter in October 2022. She (pictured, right) sits on California's Future of Abortion Council, according to her faculty bio.
What Miller and her colleagues do is start from their pro-abortion position and then work to make it sound like they are just making an academic point about the problems of prohibiting abortion. It is likely true that if preborn babies were not destroyed in the womb through "heart-attack abortions" or incisions in their neck, some would develop heart problems.
And while some would die later, that is surely better than being intentionally killed in the womb. In fact we can say with certainty that every single baby that is born now because of a pro-life law, will at some point die in the future. Some will be hit by a car, some will develop cancer and some will die from drowning. It's a fact of life that we all die.
Miller's approach can, and probably will be, replicated by other pro-abortion doctors and professors. Any speciality can build a model that predicts if more babies are born, more healthcare resources will be needed. It doesn't exactly take a big brain to realize that more people=more medical problems.
But society should advocate for protections for innocent human life. That does not take a degree from Stanford to understand.
It does take a heart though.
MORE: Med student says abortion is 'life-saving'
IMAGES: Stanford University
Like The College Fix on Facebook / Follow us on Twitter