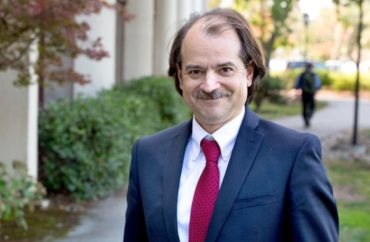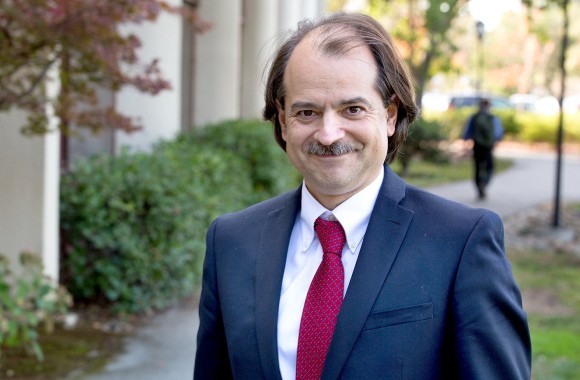 Early data suggest it's 'another disease with a profile dependent on inequalities'
Are you under 65 and have no "underlying predisposing conditions" for COVID-19 complications?
Then don't worry about the novel coronavirus, even if you live in a "hotbed" of infection.
Stanford University epidemiologist John Ioannidis (above), who blew the whistle on the bad data being used to justify coronavirus crackdowns on daily life, has new research with his colleagues at Stanford Medical School. Their specialties also include "meta-research" and women's and children's health.
The preprint study in Medrxiv, which has not been peer-reviewed, sought to evaluate the risk of COVID-19 to people under 65 years of age relative to older people, estimate the "absolute risk" of death from infection "at the population level," and discern what proportion of deaths "occur in non-elderly people without underlying diseases in epicenters of the pandemic."
The authors scold the media for seizing on "stories of young healthy individuals with severe, fatal outcomes" from infection: "However, the majority of patients dying with SARS-CoV-2 are elderly and the large majority of the deceased may have severe underlying diseases. Exaggeration should be avoided in responding to the pandemic."
MORE: We need herd immunity 'in a controlled and strategic manner'
Population-level COVID-19 mortality risk for non-elderly individuals overall and for non-elderly individuals without underlying diseases in pandemic epicenters https://t.co/OMpwOapurP

— Dr. David L. Katz (@DrDavidKatz) April 8, 2020
The American data they reviewed came from Louisiana, Michigan, Washington state and New York City, based on those locations clearing their threshold of at least 250 deaths as of April 4, stratified by age. They also considered countries that met that threshold: Belgium, Germany, Italy, Netherlands, Portugal, Spain, Sweden and Switzerland.
They found wildly varying risks depending on where people live: New York City had 79 deaths per million of under-65 people at the high end, while Germany's rate was 1.7 deaths per million of that demographic. People 80 and older were most at risk in Spain (1 in 420 died) and least at risk, again, in Germany (1 in 6,000).
But when factoring in underlying predisposing conditions, the numbers change dramatically: Those under 65 without such conditions account for 0.3 percent of deaths in the Netherlands, 0.7 percent in Italy, and 1. 8 percent in New York City.
The researchers conclude those under 65 have "very small risks of COVID-19 death even in the hotbeds of the pandemic," and deaths for those without underlying conditions are "remarkably uncommon." The researchers recommend moving away from one-size-fits-all lockdown policies and focusing on "protecting high-risk elderly individuals."
Echoing increasing concerns about COVID-19's deadliness for marginalized populations, the paper notes the higher under-65 death rates in New York City, Louisiana and Michigan compared to Washington state and the eight European countries. This may reflect "unfavorable socioeconomic circumstances" for those three locations:
[P]reliminary data show that deaths cluster in areas with high levels of poverty and underprivileged populations. If this early observation gets validated, this may signify that COVID-19 is yet another disease with a profile dependent on inequalities. Of interest, influenza deaths seem to have a similar difference in age distribution between the USA and European countries … Of course, a major difference between influenza and COVID-19 is that the latter does not cause deaths in children, in contrast to influenza.
Read the abstract and full paper.
MORE: 'No additional decline' in coronavirus infection rate from lockdowns
IMAGE: Stanford Department of Medicine/Twitter
Like The College Fix on Facebook / Follow us on Twitter