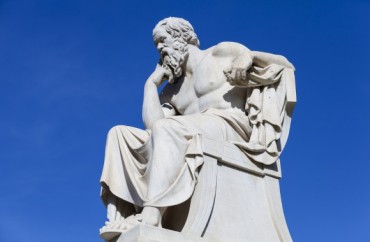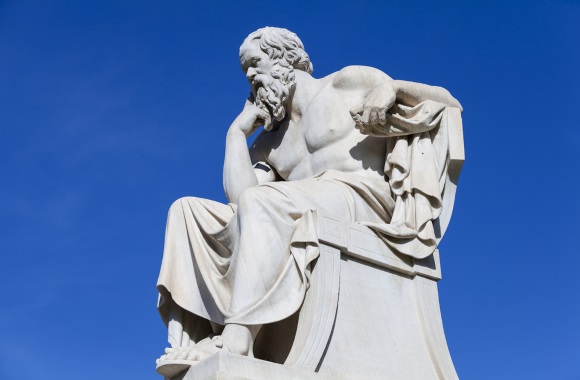 The notion of requiring students to take two courses in Western Civilization to earn a diploma is so controversial at Stanford University that a recently launched petition that calls for as much has propelled the school into a heated debate complete with name-calling, intimidation tactics and more.
On one side is the editorial board of the conservative-leaning Stanford Review, which introduced the petition Sunday asking peers to sign on, saying "Stanford University, an institution purportedly at the pinnacle of higher education, fails its students."
But the requirement, if approved, would help change that, as "students would immerse themselves in the writings of Homer, Plato, Locke, Douglass, and de Beauvoir," states a manifesto that accompanies the petition. "The scientific revolutions hundreds of Stanford students use would gain historical context. We would lament the horrors of slavery and oppression – and applaud those who fought for freedom."
As it stands, Stanford students are only required to take a one-quarter "Thinking Matters" humanities class that is so broad in scope it can be met with courses such as "Breaking Codes, Finding Patterns" and "Food Talks: The Language of Food," according to the manifesto, titled "The Case for a Western Civilization Requirement at Stanford."
Controversy erupts 
Only five days old, the petition has already been met with steep opposition from students who have labeled it "Euro-centric" and "racist" and suggested it's propelled by "ignorant, rich, white kids," according to online comments directed at the document and its authors.
What's more, three different opinion columns denouncing the five-day-old petition have already been published in the mainstream campus newspaper, The Stanford Daily.
One piece headlined "History not only by the victors" argued that Western Civilization should not be prioritized. Another, "The White Civ's burden," stated the requirement "would necessitate that our education be centered on upholding white supremacy, capitalism and colonialism, and all other oppressive systems that flow from Western civilizations."
A third opinion column bemoaned: "Whoever came up with this conclusion did not ask people of color, trans and genderqueer folks, people in low-income communities or anyone who is strategically and directly oppressed by Western society. Western values have created numerous overlapping systems of oppression that destroy the well-being of many individuals daily."
Stanford campus leaders did not respond Wednesday to a request for comment from The College Fix.
RELATED: Stanford Axes 'Moral Foundations of Capitalism' Class
'People are reacting in such a knee-jerk way'
Meanwhile, the campus angst could be just the beginning.
The petition is actually a misnomer for the "Western Civilization Ballot Initiative" which, if it gets 350 students to sign on by the first week of March, will qualify for a vote before the entire undergraduate student body.
It's already collected 200 signatures, said Harry Elliott, the manifesto's primary author and editor-in-chief of the Stanford Review. He added there's no guarantee it will get enough signatures, as intimidation tactics by students against the effort are already in full swing.
For one, the petition has a firewall that allows only Stanford students to access it and then sign it if they so choose. But Elliott, in an interview Wednesday with The College Fix, said some students who have publicly signed on to the document have been contacted and harassed by students who asked them why they would do such a thing. As peer pressure mounts, others have asked to be taken off as signatories.
What's more, after a low-income freshman wrote an op-ed in the Review in defense of studying Western Civilization, the student was booted from an online chat room consisting of student peer leaders within the Stanford First-Generation Low Income Partnership, according a screenshot of the chatroom conversation obtained by The College Fix.
Supporters have also been subjected to name-calling in online comments, various social media threads, and student email chains, Elliott said.
"I've been called racist, I've been called a joke, I've been told to put Western Civilization up my ass, it's quite a hilarious selection," said Elliott, 20, who is British.
"What is very disappointing is the ability to have any reasonable discourse on this topic seems to have disappeared," he told The Fix. "It's very vitriolic. … People are reacting in such a knee-jerk way."
Out of the Dark Ages
But Elliott said he remains steadfast in the effort. His group created a chart that aims to respond to all the various arguments the effort has received thus far. And his group has some faculty support.
"A number of faculty have come forward and expressed their support," he said, adding some professors have personally lamented to him that many students lack a basic understanding of the underpinnings of Western Civilization. 
Peter Berkowitz, a member of the board of the National Association of Scholars and a senior fellow at the Hoover Institution at Stanford University, wrote a column in Real Clear Politics on Wednesday defending the petition's goals and suggesting it could bring the college out of the "Dark Ages."
"The admirable students of the Stanford Review argue that reinstating a course in Western civilization would confer many benefits," he wrote. "It would provide the historical context to appreciate the impact of the technological innovations Stanford has done so much to drive and it would furnish the knowledge of politics, ethics, and economics necessary to responsibly adjust law and public policy to changing circumstances."
"It would create a shared intellectual experience that would enable students to grasp better what they have in common and communicate more precisely and civilly their differences of opinion. And because of the wonderful diversity of opinion within Western civilization and the highs and lows of its history, it would enrich students' appreciation of the complexities and challenges of being human."
But even if the petition does get on the ballot, and even if it's approved, it would still be non-binding — Stanford faculty would then have to debate it. If history is any indication, that won't go well for Western Civ.
As the manifesto points out, Stanford once had a Western Civilization requirement, but student and faculty protests during the 1960s saw it morphed into a Western Culture requirement. Then in the 1980s, Stanford became ground-zero for the Western Civ debate.
"Five-hundred Stanford students marched alongside Reverend Jesse Jackson chanting 'Hey hey, ho ho, Western Culture's got to go.' The New York Times and countless other publications covered the controversy; Newsweek published a widely-read report called 'Say Goodnight Socrates,'" the manifesto states. "Even the White House involved itself. President Reagan's Secretary of Education William Bennett debated Stanford's President Donald Kennedy on live television, sharply criticizing efforts to ditch the core list. Nevertheless, the movement proved successful – Stanford abandoned Western Culture."
If history is doomed to repeat itself is anyone's guess.
Like The College Fix on Facebook / Follow us on Twitter
IMAGES: Shutterstock