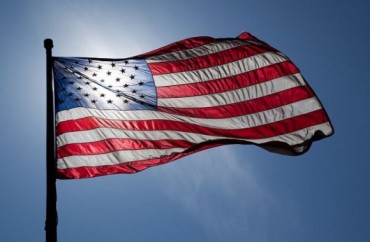 Stanford University will allow the College Republicans to print on T-Shirts their new logo that incorporates a bold looking elephant imposed on an American flag with the words "Stanford College Republicans," reversing an earlier decision that denied that design.
"Stanford has decided to reconsider its current policy addressing association of the Stanford name/logo with flags in general," E.J. Miranda, senior director of media relations, said Sunday in an email to The College Fix. "This specific policy is part of a broader policy that is appropriately intended to avoid associating the Stanford name/logo with specific political perspectives. We now recognize that the specific policy was framed in an overly restrictive manner."
"As a result of this review, Stanford College Republicans is welcome to use the images of the U.S. flag reflected in the current design of its logos," Miranda added. "We will also be considering Stanford's overarching policy on use of flags over the coming weeks."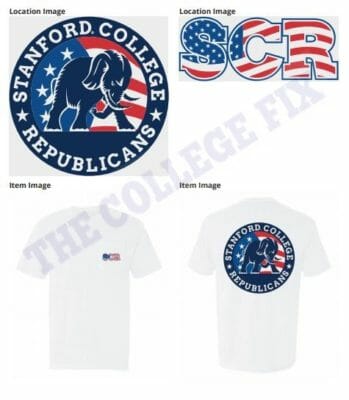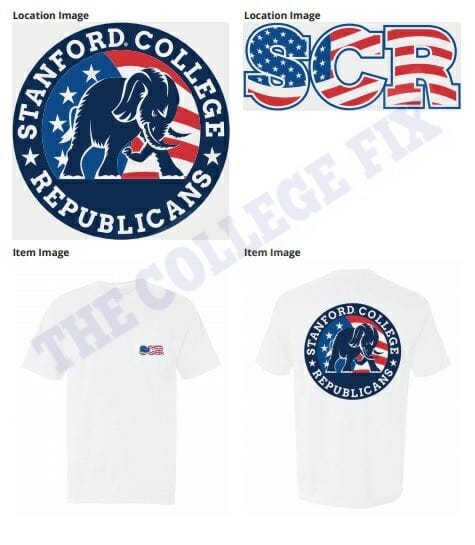 This reversal comes after the Stanford College Republicans were recently told their design did not pass muster with the private institution's trademark office because the image incorporated the American flag.
"Stanford does not approve the use of the American (or other flag on product also featuring our trademarks (including the Stanford name) [sic]," a trademark licensing associate had told the group.
But that decision, first reported by The College Fix, was widely panned as news of the decision spread and made national headlines.
"The Stanford College Republicans are glad to see that Stanford has made the right decision, by allowing our club to use the flag on our T-shirts," John Rice-Cameron, the Stanford College Republicans' financial officer, said in a message Sunday to The College Fix.
"We are very grateful for the outpouring of support our club has received from thousands of Americans," he added. "By harnessing the enthusiasm and energy of patriots throughout America, we are more emboldened than ever in our effort to promote liberty on Stanford's campus."
MORE: That time UC Irvine student govt. banned U.S. flag
Like The College Fix on Facebook / Follow us on Twitter