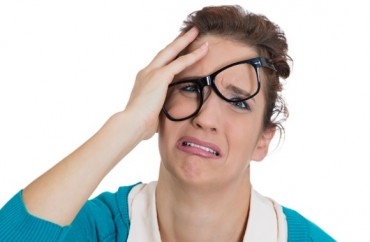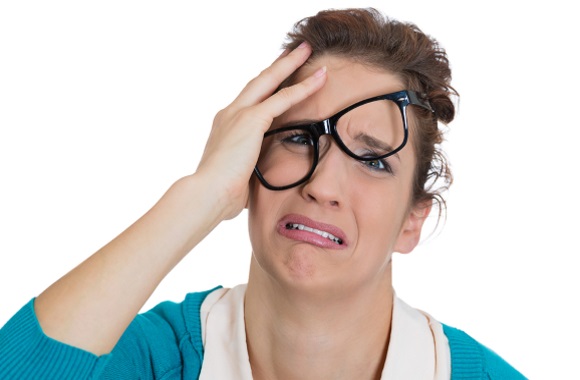 The conservative-leaning Stanford Review took a stab at poking fun of all the "demand" lists campus activists nationwide have lodged with administrators in recent months — including at Stanford — to have a little fun this April Fools' Day.
They nailed it:
Stanford University has repeatedly failed to address systematic issues on campus. We, the Students of the Stanford Review, have seen our voices silenced, our rights trampled, and our experiences ignored. Not once has an administrator inquired as to the relative health of our feelings – the system is broken! We, the Students of the Stanford Review, DEMAND change.

WE DEMAND that Stanford builds a wall around El Centro Chicano, and makes MEChA pay for it.

WE DEMAND that Stanford expels Panda Express from campus, since its food is culturally appropriative, and celebrates the harvesting of the endangered panda bear.

WE DEMAND that Stanford renames White Plaza to Black Plaza. Naming a central plaza after a race is hateful.

WE DEMAND that Stanford recognizes that half-lives matter, and establishes a committee to fund the Chemistry and Physics Departments accordingly.

WE DEMAND that Stanford's Classics Department end its disgusting and exploitative profiteering off the lived experiences of ancient Greeks and Romans.

WE DEMAND that swimming pools be abolished at Stanford, since their blueness shows implicit support for the Israeli flag, further dehumanizing the Palestinian people.

We DEMAND that Stanford ends its use of European languages, since they are inherently colonialist. We recommend Xhosa, Zulu, and interpretive dance as alternatives for person-to-person communication.

WE DEMAND that Stanford's Applied Quantitative Reasoning requirement not be fulfilled by cis-linear algebra. The experiences of marginalized matrices have been ignored for too long.
And on it went down to demand 15: "WE DEMAND that the Administration immediately accepts the aforementioned demands, and that a statement of acceptance, a timetable of implementation for each demand, and an administrative point person for each demand be presented to the Review at 3 PM on Friday April 8, in open forum at Buffalo Wild Wings, San Jose."
RELATED: Students demand Thomas Jefferson statue removed from university, call him 'racist rapist'
RELATED: At least 72 college administrations have been hit with a list of 'demands' from demonstrators
Perhaps not surprisingly, Stanford snowflakes had a meltdown, according to comments on the website, on Facebook, and among various student body listservs (copies of which were provided to The College Fix):
Sorry fam for putting this out here, but the Review just loves being disgustingly offensive. April Fools or not, this is no joke. These are people's lives and cultures and struggles. Stop throwing out slander. Stop throwing out garbage. And I see no one wanted to put their name on this one either. That's the only smart thing y'all did with this article. …

Y'all think you're being hella cute and funny with this don't you? Like, are you forreal? Do you still not get it? There are no words. Honestly I'm tired. Blatant disrespect. Have some freaken respect. Have some ounce of understanding. Oh but wait, too busy crying cis white male tears that I still don't really see the point in collecting?????? …

I hope you choke on your own vomit …

I've tried to be nice to y'all. I've tried to get you to understand how much it genuinely hurts being a marginalized person on this campus. I tried to educate you. I actually thought that maybe you could hear us. That maybe you were reasonable. That maybe you are human. But now, I only have two words to say to you: FUCK YOU …

LMAOOOO at least they're being forward about being white supremacists …

Shame on everyone who had a part in this, y'all need to grow the fuck up and quit this fragile reactionary nonsense if you want anybody to listen to anything you say …
Stanford Review editor-in-chief Harry Elliott is taking the criticism in stride, however.
"We put this together as a light-hearted April Fool's joke," he told The College Fix via email Thursday. "It's disappointing that a small number of vocal people missed multiple jokes, but we take comfort in the hundreds of students who found it funny."
RELATED: UCSB's 'White Student Union' releases hilarious 'list of demands'
Like The College Fix on Facebook / Follow us on Twitter