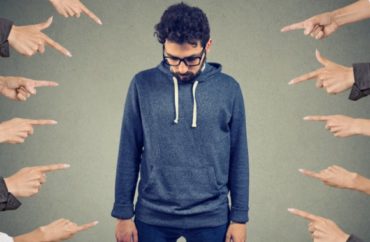 Shouldn't have to prove 'implied' force or 'fraud' was used
Stanford University already punishes students for "sexual misconduct," defined as "commission of an unwanted sexual act … that occurs without indication of consent." It defines consent "an affirmative act or statement by each participant," meaning accused students have to prove their innocence.
That's not good enough for some Stanford student activists, who demanded the administration broaden its definition of "sexual assault" at an open forum Friday.
The university is conducting an "external review" of its sexual harassment and violence policies, led by a committee consisting of "administrators from peer institutions," The Stanford Daily reports. Committee members were on Friday's virtual forum.
Sexual assault is currently defined as:
 … the actual, attempted or threatened unwanted sexual act, whether by an acquaintance or by a stranger, accomplished (1) against a person's will by means of force (express or implied), violence, duress, menace, fear or fraud, or (2) when a person is incapacitated or unaware of the nature of the act, due to unconsciousness, sleep and/or intoxicating substances.
Stanford is one of four colleges to earn middling grades on due process in campus disciplinary proceedings from the Foundation for Individual Rights in Education, though they are far above the vast majority of reviewed institutions. The student magazine Stanford Politics praised a 2015 policy revision as "a surprising win for civil liberties advocates."
MORE: 'Incapacitated' not defined in national survey of campus sexual assault
But some students complained about the higher bar for sexual assault in the current policy on Friday's call, saying it "prevented survivors from coming forward," in the words of the Daily:
Emma Tsurkov J.S.M. '15, a fourth-year sociology Ph.D. student, said the University's definition is "diminishing" to survivors. A situation in which a victim said "no" but with no coercion or force involved would be considered sexual misconduct under the University's definition, not sexual assault, according to Tsurkov.

Ella Booker '23, a Daily staff member, said Stanford's definition is one of the "narrowest in the country" and could dissuade survivors from reporting the incident.

"It makes victims doubt their experience and encourages so much doubt about the assault," Booker said.
In response, Provost Persis Drell and Senior Associate Vice Provost for Institutional Equity and Access Lauren Schoenthaler said they couldn't change that definition without approval from the Department of Education's Office for Civil Rights, "which they wrote has not been forthcoming," the Daily said.
Much of the forum was spent complaining about the murkiness of the reporting process, including inconsistent information provided by different staffers in the Title IX office. Doctoral student Sandra Schachat said she had witnessed "gross incompetence" from Cathy Glaze, who has twice served as Title IX coordinator, in the form of "confidential interviews" sent to other students.
MORE: UNC defines nearly everything as 'sexual assault'
IMAGE: pathdoc/Shutterstock
Like The College Fix on Facebook / Follow us on Twitter