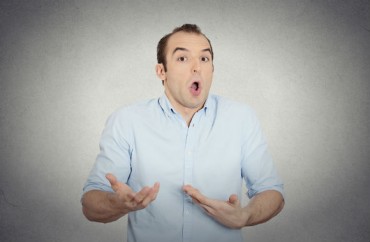 Most lawmakers don't want to get a reputation for indirectly encouraging racism and sexual harassment on college campuses.
Earl Ehrhart, a member of the Georgia House of Representatives who controls the purse strings over public universities in the state, has no such worries.
The Atlanta Journal-Constitution reports that Ehrhart is threatening to reduce or cap Georgia Tech's cut from the state because it suspended a fraternity based on one refuted allegation:
Last August, an African-American woman lodged a complaint against Phi Delta Theta, alleging that members of the fraternity shouted racial slurs at her from the windows of their campus house.

The fraternity denied that any such thing happened. It produced security video of the young woman walking by, unflinching. Windows from which the slurs were alleged to have been hurled had been sealed for years.

Even so, two months later, a Tech administrator in charge of student discipline placed the fraternity and its 100 or so members on "suspension in abeyance," restricting its members to academic activities – no intramural sports, no socials — and requiring members to undergo sensitivity training as a condition for lifting the sanction.

No appeal was allowed, to either the Tech president or the state Board of Regents.
RELATED: Georgia Tech railroaded straight and bisexual students accused of rape, lawsuits claim
Ehrhart is pissed:
"These young men have lost an entire half-year of their college experience. It's a huge sanction. You spend a lot of time and effort and money to get into a fraternity," the lawmaker said. "And they're walking around campus with a scarlet letter on their foreheads, for 'racists.'"
Ehrhart is already on state universities' case for railroading students accused of sexual assault: He held a hearing today where he announced that
the Board of Regents are working on a system-wide policy to ensure due process for university students. In other words, tuition and other amenities, once paid for, are a property right that shouldn't be ripped away lightly.
For the first time since the government-led crackdown on campus sexual-assault investigations five years ago, the Georgia regents overturned a sexual-assault finding against a student and ordered him reinstated earlier this month, the paper said.
As Brooklyn College history professor KC Johnson notes, Ehrhart suggests that the student disciplinary official whose investigations triggered two due-process lawsuits has been taken off new cases.
If true, interesting dvpmt. at GA Tech, where investigator's conduct triggered 2 lawsuits: https://t.co/K7tygH827c pic.twitter.com/YzF6gt9SAT

— KC Johnson (@kcjohnson9) January 24, 2016
The wrongly accused frat will only have an opportunity to appeal its suspension, not be immediately cleared of the baseless accusation, which rankles Ehrhart:
"You want to talk about 'safe space'? In the vernacular of campus discussion today, there's no safe space for young men at Tech. You want to be safe? Go to class, then go run and hide in your dorm. That's where we are at Tech right now," said Ehrhart, who can be prone to operatic pronouncements.
Read the frat story and earlier investigation of sexual-assault adjudications at Georgia Tech.
RELATED: Georgia Tech reinstates male expelled for rape following lawsuit – but not without getting snippy
Like The College Fix on Facebook / Follow us on Twitter
IMAGE: Shutterstock