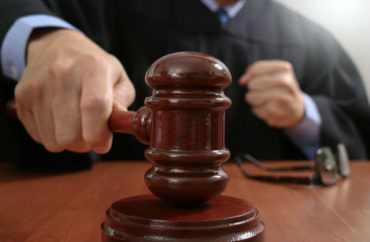 Prof reportedly fired after calling out pay-for-homework scheme
A state Supreme Court justice has been called in to investigate a state university for an alleged scam involving a pay-for-homework scheme and a targeted failure rate for students. The university is denying the claims, though the school has changed its story on the matter at least once.
The controversy began when Brian Goegan, a former economics professor at Arizona State University, sent an email to the school's economics students last month accusing the university of conspiring with an educational corporation, Cengage. Goegan, who has claimed he was dismissed from the university faculty after sending the letter, said in the email that the university agreed to use an online Cengage program called Mindtap that "require[d] students to pay just to turn in their homework." This was done "[i]n order to convince Cengage to give the Provost a large monetary grant."
Goegan also said that certain economics classes "were required to prevent at least 30% of students from passing the class." The fired professor said the university was "setting students up to fail so it could seem like the Provost swooped in and fixed a problem that doesn't exist." When asked for evidence of this from The Arizona Republic, Goegan did not provide any.
Goegan did not respond to queries from The College Fix seeking more information about the purported scam. His university email was deactivated, while he failed to respond to several Facebook messages. The Fix also reached out to Goegan on Twitter, but received no response.  
Goegan stated that he was fired from the university after complaining of the alleged scam to Dean Amy Hillman of the W.P. Carey School of Business. In his email, Goegan urged students to email Hillman and the university's president, Michael Crow, regarding the purported scheme.
Retired state Supreme Court justice to lead investigation
On Apr. 30, the school's student newspaper, The State Press, reported that former Arizona Supreme Court Justice Ruth McGregor would be conducting an independent investigation on the matter.
In a letter to McGregor obtained by The College Fix, school provost Mark Searle outlined seven specific details to be covered by the investigation, including any grants the school received from Cengage, as well grades from the courses where 30% of students were allegedly required to fail.
Searle also asked McGregor to investigate "any payments made by Arizona State University to Cengage, including the date, amount, recipient, and purpose."
"You will receive full cooperation from all University employees who you contact, including answering any questions and providing any documents you request. If you have any difficulties obtaining information, please contact the Office of General Counsel for their assistance," Searle wrote.
Searle asked Justice McGregor to complete the investigation by Friday, May 17. The university has not stated when the findings of the investigation will be made public.
School has denied professor's assertions, but also changed its position
Following Goegen's claims, Searle sent his own email to the school's economics students denying all of those assertions.
"We have looked into these claims and have found no factual evidence to support them," Searle wrote.
Notably, Searle also said that the courses that use the Cengage program "are optional at this time." That claim was later refuted by a statement from the provost's office denying Goegan's claims. Part of that statement read that the classes in question are "are…introductory level economics classes required for all economics majors," and that professors teaching them "are required to use the Mankiw texts and accompanying MindTap learning platform."
Gabrielle Temaat, an economics major at the university, told The College Fix she was not required to use the Cengage program in Goegan's microeconomics class, but that she was required to use it in another 200-level economics course which she took with a different professor.
"Goegan didn't want to make students pay for anything — I remember him saying that. He just thought it was unfair to make students pay for books and things like that, so we didn't pay for anything," Temaat said.
"[But] in ECN 211 we did our homework through Cenngage Mindtap," she added.
Temaat also said two of her economics professors addressed the scandals during class in late April and denied Goegan's claims.
"They were both like, 'the claims aren't true and we've never had quotas for how many students should pass  or fail…don't believe it'," she said.
MORE: Law prof makes his own textbook, gives it to his students for free
IMAGE: everything possible / Shutterstock.com
Like The College Fix on Facebook / Follow us on Twitter