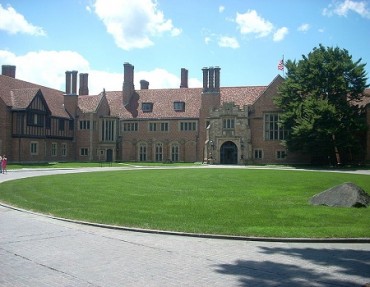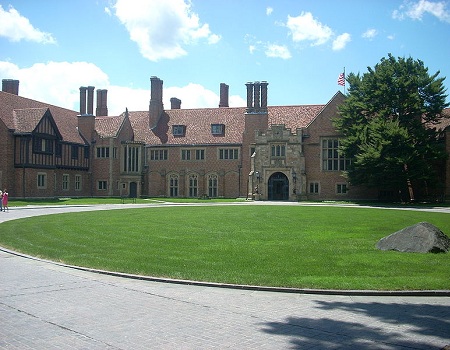 A First Amendment battle is being fought over the suspension of a college student in Michigan.
Joseph Corlett, a 56-year-old student at Oakland University, was suspended because of sexual harassment complaints filed against him by his advanced writing professor, Pamela Mitzelfeld. The university claimed Corlett violated the code on sexual harassment by writing suggestive things about Mitzelfeld in an assignment.
"Tall, blonde, stacked, skirt, fingernails, smart, articulate, smile," Corlett wrote. "I'm toast. But I stay…"
After reading sexually-themed journal entries under a section he titled "Hot for Teacher," Mitzelfeld said she no longer felt safe around him. He was removed from a subsequent class by two uniformed police officers, and the university offered him a full refund for all of his classes. In order to return, he would have to wait three semesters and undergo sensitivity training.
Corlett said his writings did not amount to harassment, and were in fact germane to the assignment, since Mitzelfeld explicitly stated that there were "no topical restrictions."
"No, I have two-thirds of a semester invested in this class," Corlett said. "That class is my constitutionally protected property and my property is not for sale. I want my property. I want to finish this class."
Corlett said he was permitted to continue in two online courses while being declared persona non grata on campus. This means Corlett could be arrested for trespassing if he were to set foot on campus grounds.
The university declined to comment on the situation.
"The university does not comment on student conduct matters," said Ted Montgomery, Director of Media Relations at University of Oakland.
Corlett has found support from the Foundation for Individual Rights in Education, a free speech advocacy group.
Adam Kissel, Vice President of FIRE, said Corlett broke no laws, and should not be banned from campus merely because he made someone uncomfortable.
"Life is uncomfortable," said Kissel. "So [whether he made the teacher uncomfortable] is the wrong question. The better question is: Did the student break any school rules and did he break any laws? And the answer to that is no."
FIRE helped find a lawyer to represent Corlett, who is now appealing the suspension.
According to FIRE, Corlett's First Amendment rights were violated. The organization also believes Oakland violated Corlett's rights under the Family Educational Rights and Privacy Act. Corlett claims to have knowledge of a meeting held by Mitzelfeld with other English department staff in which she disclosed the details of the charges and read his journal.
"The idea is that if you have an educational or disciplinary record that is maintained about you, the school can only give that to people [on a need to know basis]," Kissel said. "If that reading happened where Professor Mitzelfeld went to the rest of the department and revealed that assignment to other professors, that's starting to look like a pretty bad violation of his FERPA rights."
Mitzelfeld did not respond to requests for comment.
It was reported that Mitzelfeld's discomfort with Corlett was exacerbated by his well-known advocacy of the right to bear concealed weapons.
Corlett, a concealed pistol license holder, said his views about guns shouldn't matter.
"I've never carried on campus, but I have every right to under Michigan law," he said. "This has nothing to with the case."
While no official court date has been set, Corlett insists that he is still willing to come to terms with the school outside of the legal system—but only if the university acknowledges its violation of his First Amendment rights.
"There's a constitution in the United States," Corlett said. "It's not always pretty, but we allow Nazi's to march in Jewish suburbs and we protect the rights of NAMBLA members. And those are disgusting things, but they are protected because if the disgusting people don't have protection, then none of us do. But these people don't get that message. They think they can pick and choose who gets speech and I'm going to tell them they don't."
Fix Contributor Ian Hanner is a student at Palomar College.
Like The College Fix on Facebook / Follow us on Twitter