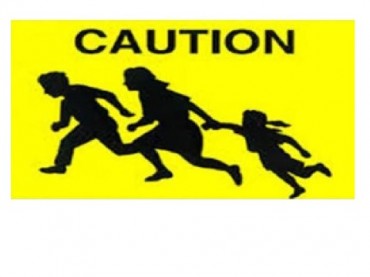 A conservative student club at Virginia Tech has been denied funding for the rest of the school year because it hosted a talk on how illegal immigration hurts America.
In late October, Young America's Foundation brought in former U.S. Treasurer Bay Buchanan for a lecture on illegal immigration and student leadership at Virginia Tech in a talk titled "Alien Invasion: How Illegal Immigration is Hurting America." A flier advertising the event – put up around campus three weeks prior to the talk – included an image of a family running across the border.
When the standing-room-only discussion took place Oct. 28, that's when it prompted outrage among some in the campus community, who described it as "…offensive, insensitive and a blatant act of disrespect towards the immigrant community and Virginia Tech Community at large" in a statement signed by some students, faculty and administrators. 
This month, the student leaders who oversee student-fee allocations have told the group that their organization is no longer eligible for funding for the rest of the school year. With that, they were denied $200 for a patriotic Freedom Week display, and can no longer try and secure $5,000 to help fund a speech by Herman Cain later this year.
Associate Vice President of University Relations Lawrence Hincker has said the group's original request was to bring Buchanan to talk on student leadership, and the subject of illegal immigration was added after the group secured funding for her visit.
Because of this, the Student Budget Board "denied funding based on their belief they had been misled by YAF on the Buchanan talk. In addition, the student budget board voted to deny funding for two semesters, including the current semester," he stated.
"The student budget board has a policy requiring use of allocated monies for the requested purpose. Using funds for other than what is requested or approved, without going through a formal follow-up process, can jeopardize future funding requests," he added.
But Lauren McCue, president of Virginia Tech's Young America's Foundation chapter, has a different take.
"We requested money to help finance Bay Buchanan's honorarium so that she could speak at Virginia Tech – that's what she did. Where's the deception?" McCue said in a statement to The College Fix. "Our fliers were put up three weeks prior to the event, and the Budget Board had three weeks to notify us of any concerns regarding the fliers or topic."
McCue said she doesn't buy the official excuse, and instead says her group has been censored because those in control of the campus' purse strings didn't like their talk on the negative effects of illegal immigration.
"I find it hard to believe that if the topic of the lecture had been something non-controversial, like academic success, that the budget board would instill this extreme punishment," she said. "This leads me to believe that censorship was an underlying goal in this case."
Others agree with McCue's assessment.
"Removing the funding of the Virginia Tech YAF chapter is an unfortunate attempt to coerce them to conform to a certain ideology," Grant Strobl, Young Americans for Freedom chairman at the University of Michigan, told The College Fix. "I believe this is a threat to the intellectual diversity and discourse that ought to be a daily part of the collegiate educational experience. If the student funding board was wise, they would re-instate YAF's funding and encourage a healthy dialogue on campus."
McCue said her group will appeal the decision.
"As we try to take the next steps in the appeals process, all options are open in trying to figure out how we will continue to fund our club independently of the Student Budget Board," McCue said.
Like The College Fix on Facebook / Follow us on Twitter
IMAGE: Courtesy of Lauren McCue
Like The College Fix on Facebook / Follow us on Twitter