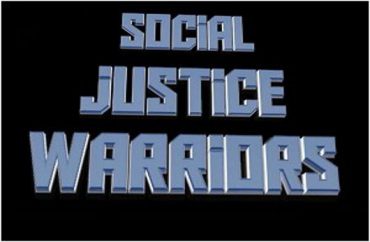 The future of human civilization is in doubt if people like the guy who posted the following complaint to U. Wisconsin-La Crosse's "Hate Response Team" become the norm:
The mural of "Harry Potter's" Neville Longbottom (actor Matthew Lewis) in the Laux Residence Hall "represents our ideal society and everything I am trying to fight against," the complaint reads. "It represents white power. Man power. Cis power. Able power. Class power. ECT [sic] ect.
"I am angry that I know the people who put this mural up, and I am anger [sic] because I know the people who let this mural be put up. Like I said earlier, maybe I am being a little sensitive, but it is how I feel. This represents, to me, our society, and I do not want it up on this wall. Why do we need a BEFORE and AFTER?"
The UW-La Crosse testosterone-free streak plods on. https://t.co/gHab2yhuWR via @heatstreet

— Ryan Drexel Rawson (@drexrawson) September 24, 2016
All because, as Heat Street reports, the actor Lewis dared to turn into "a notable hunk post-puberty."
The complaint, unearthed by a Heat Street records request for reports of bias on UW-La Crosse's campus, was filed in April. We confirmed the mural remains up, despite the student's complaint. By deadline, neither of the students who painted Neville Longbottom's poster had responded to Heat Street's inquiry.

UW-La Crosse established its "Hate Response" Team more than a decade ago to address acts of bias, prejudice, intolerance and hate on campus. Over the same time frame, more than 100 other colleges and universities also established similar bias response teams. …

MORE: One student calls mural of gun shooting flowers 'emotionally triggering' — artist paints over it

In the case of the Harry Potter complaint, the student asked not to be contacted, so the bias response team simply noted the comments. But any time a student is open to a conversation, a staffer will reach out and listen, says Amanda Goodenough, a member of the UW-La Crosse Hate Response Team and the assistant director of "campus climate". They always follow up, even if a student's complaint is outrageous or likely satirical.

"Maybe 1,000 people could look at it and say it's fake, they're trying to be funny, but I always try to reach out," Goodenough says. "Maybe it would be an opportunity to have a conversation. That's what we need more of." …

"What our team is really trying to do is promote a culture of empowerment, not victimhood," she says. "People can report whatever we want and we don't squelch that. … It's about people finding their voice, speaking out. They're college students; they're learning who they are and what they are in the world, and they may not always get it right, but they're finding their voice."
"Finding their voice," eh? Well, in this instance it sounds like a good case of laryngitis wouldn't be all that bad.

MORE: Latinos blast controversial Chicano Studies campus mural: 'It doesn't represent us'
MORE: U. Kentucky to cover up historical mural due to student 'microaggressions'
Like The College Fix on Facebook / Follow us on Twitter
IMAGE: YouTube