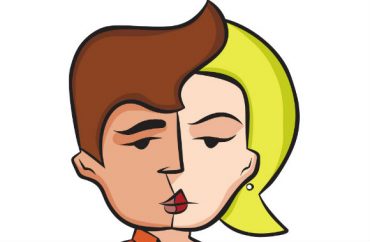 A pair of conservative organizations sued a Pennsylvania school district yesterday on behalf of a male student and his parents who claim the boy's "bodily privacy" was violated when witnessing a (biologically female) transgender peer changing in the boys' locker room.
The Alliance Defending Freedom and Independence Law Center allege the Boyertown Area School District did not inform parents that it was permitting transgender students "to use restrooms and locker rooms matching their chosen gender identity," Philly.com reports.
When the boy complained to school officials, allegedly he was informed that students who "subjectively identify themselves as the opposite sex" can use the locker room of their choice.
Inquiring as to his privacy, the boy claims he was told he had to "tolerate" the situation and "make changing with students of the opposite sex as 'natural' as can be."
Eliza Byard, executive director of the Gay, Lesbian and Straight Education Network, better known as GLSEN, which supports LGBT students, said nondiscrimination law provides a simple remedy to the situation: The student who felt uncomfortable should be given a separate accommodation. "This does not need to be made into a litigious issue," she said.

However, the Trump administration's rollback of Obama-era guidelines on transgender-student rights, Byard said, is "providing messages to these groups that they have license to discriminate."

In a statement, Independence Law Center chief counsel Randall Wenger said: "No school should rob any student of his legally protected personal privacy. We trust that our children won't be forced into emotionally vulnerable situations like this when they are in the care of our schools because it's a school's duty to protect and respect the bodily privacy and dignity of all students. In this case, school officials are clearly ignoring that duty." …

The suit against the Boyertown district claims sexual harassment under Title IX, a federal law; violation of the fundamental right to bodily privacy under the U.S. Constitution; and violation of a state privacy law.
"Does not need to be made into a litigious issue …"? Funny how that sentiment is not sufficient when a separate accommodation is provided for a transgender student.
MORE: SCOTUS puts hold on forcing schools to let transgender students use wrong bathroom
MORE: Transgender bathroom backlash ranges from legislation to ballot initiative
Like The College Fix on Facebook / Follow us on Twitter
IMAGE: Shutterstock