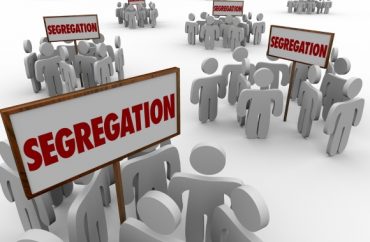 Housing 'not meant' for white students
A student housing group associated with the University of California, Berkeley, is staying silent regarding questions about its nonwhite "Person of Color" student housing, a facility that one official said is "not meant" for non-minority students.
The Berkeley Student Cooperative's Person of Color House was opened in the fall of 2016 with the goal of "increas[ing] inclusivity for low-income students and students of color," according to a report in The Daily Californian at the time.
The housing option was created as part of an effort at "creating a safer, more inclusive space for historically and presently marginalized low-income students of color and those from multicultural backgrounds," according to the cooperative's website. The housing is equipped with 56 bed spaces and is wheelchair accessible.
University of California, Berkeley spokesman Dan Mogoluf directed The College Fix to reach out to the cooperative directly, writing via email that the organization "is a fully autonomous, legally independent organization over which the university has no authority or supervision." Housing officials, however, were unwilling to discuss the minority student housing.
Reached via email, Assistant Housing Supervisor Kyle Eggleston told The Fix to reach out to Kim Benson, the program's executive director. Benson did not respond to emails from The Fix asking how many students were enrolled, if any white students were housed there, and how the cooperative defines "multicultural backgrounds."
According to the cooperative's website, the co-op's initial goal was to offer "low-rent housing to all university students, regardless of race, creed, color or national origin." However, as The Californian reported, a 2012 membership census at the Cooperative "revealed that the undergraduate room and board houses contained mostly upper-class white students."
In 2014 the cooperative established the Demographic Inclusion Task Force; that committee "concluded that the best way to meet the needs of students of color and low income students' needs was to create the Person of Color theme house," a cooperative official said, according to The Californian.
Another cooperative official at the time said the housing is "meant for people of color. It's not meant for folks who…want to be an ally or…want to learn about different cultures."
The Person of Color housing isn't the only themed residence at the Berkeley Student Cooperative. The co-op also offers the Lothlorien house, a vegetarian- and vegan-themed residence where "no meat [is] allowed in [the] kitchen or other common spaces" and where residents have "participated in movements to defend public higher education, redistribute wealth, and oppose animal and labor exploitation in the food industry."
The organization's Sherman Hall, meanwhile, is listed as "Women only" during the fall and spring. "Sherman Hall strives to be a welcoming home for all cis womxen, trans womxen, and non-binary people," the site's description reads.
MORE: Black students demand segregated spaces from white students
MORE: College hosts no-whites-allowed pool party
Like The College Fix on Facebook / Follow us on Twitter